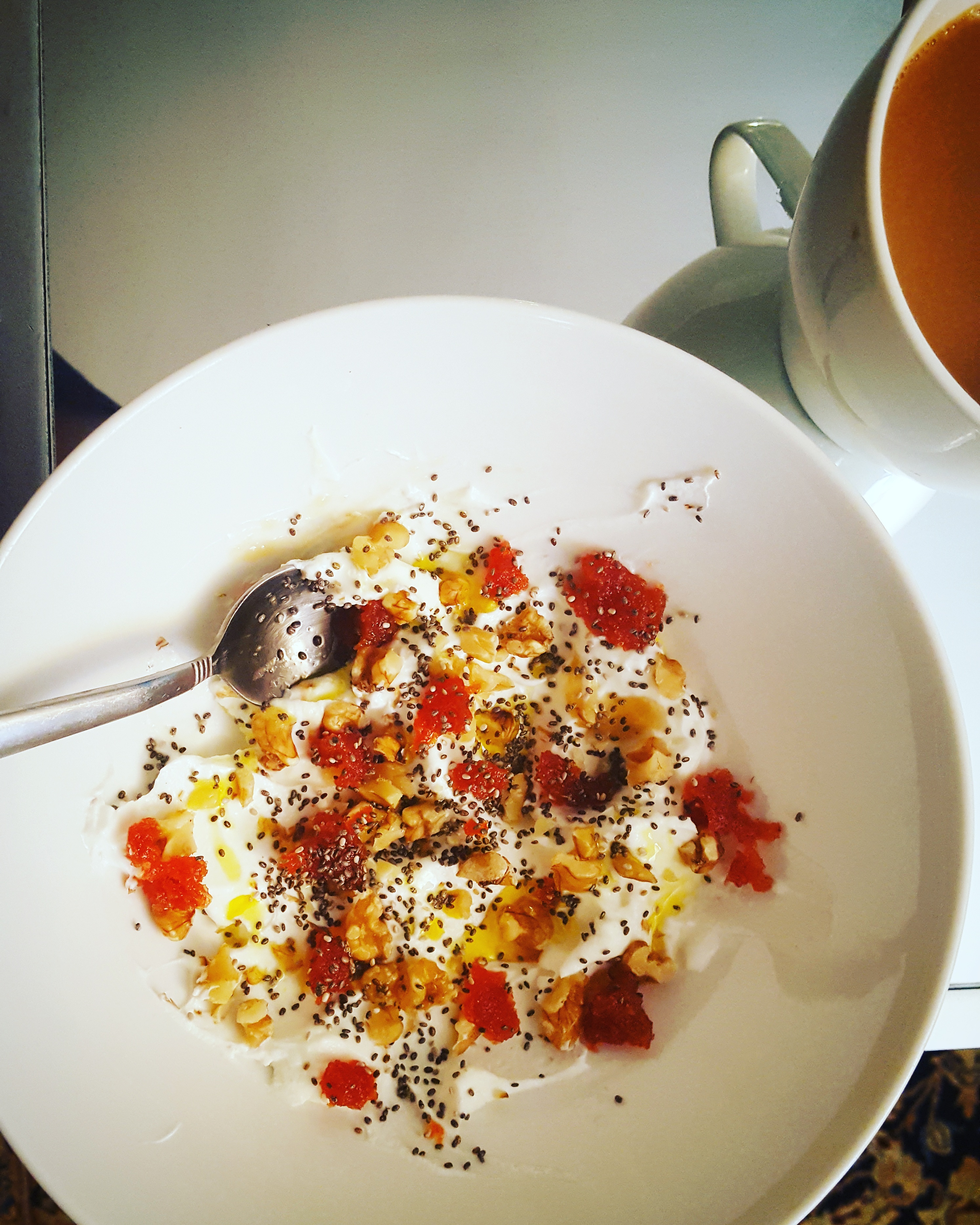 Greek Goddess Breakfast
Greek Goddess Breakfast
This is how I start my day, everyday. It's the simplest and possibly one of the most decadent recipe on Basil and Roses.
Enjoy feeling like a Goddess with every spoonful of this creamy yogurt which is well balanced with the crunch of walnut, the juxtaposition of the tang of yogurt with the sweetness of honey, and the thought of knowing you are starting your day on a high nutrition and pleasure note!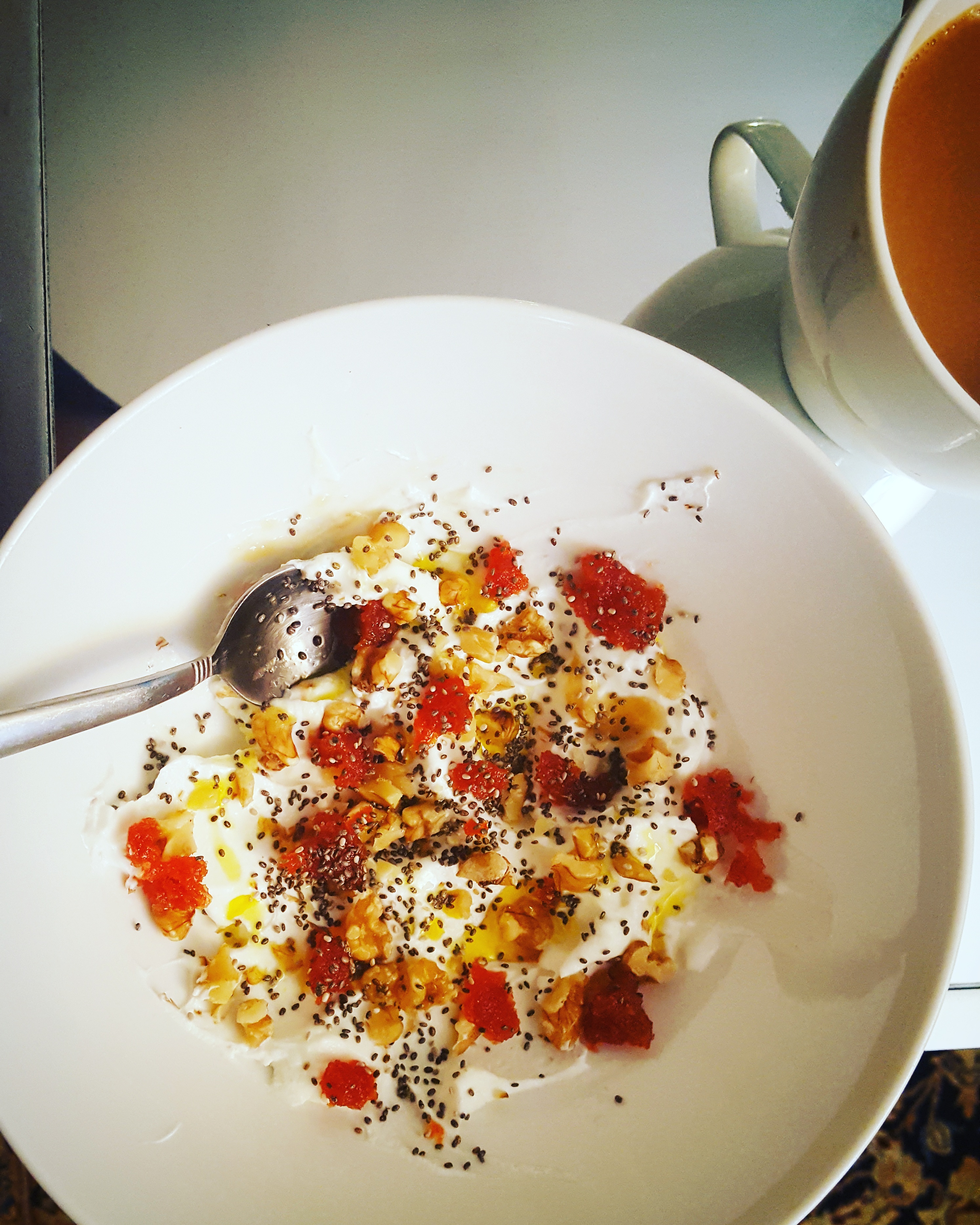 Ingredients:
1/2 cup  whole milk Greek Yogurt (Fage is my absolute favorite!)
2 tablespoons honey (clover or lavender honey work well here)
2 tablespoons chopped walnuts
1 teaspoon black chia seeds
1 teaspoon flaxseed oil
Directions:
Place Greek yogurt of your choice in bowl.
Add chopped walnuts.
Add chia seeds.
Add flaxseed oil.
Drizzle honey of choice.
Note: For fun, you can substitute Membrillo for honey.
Membrillo is Spanish quince paste. I accidentally discovered how well this worked one day when I was our of honey. But having honey in your diet gets you more wellness points so I opt for that most days.