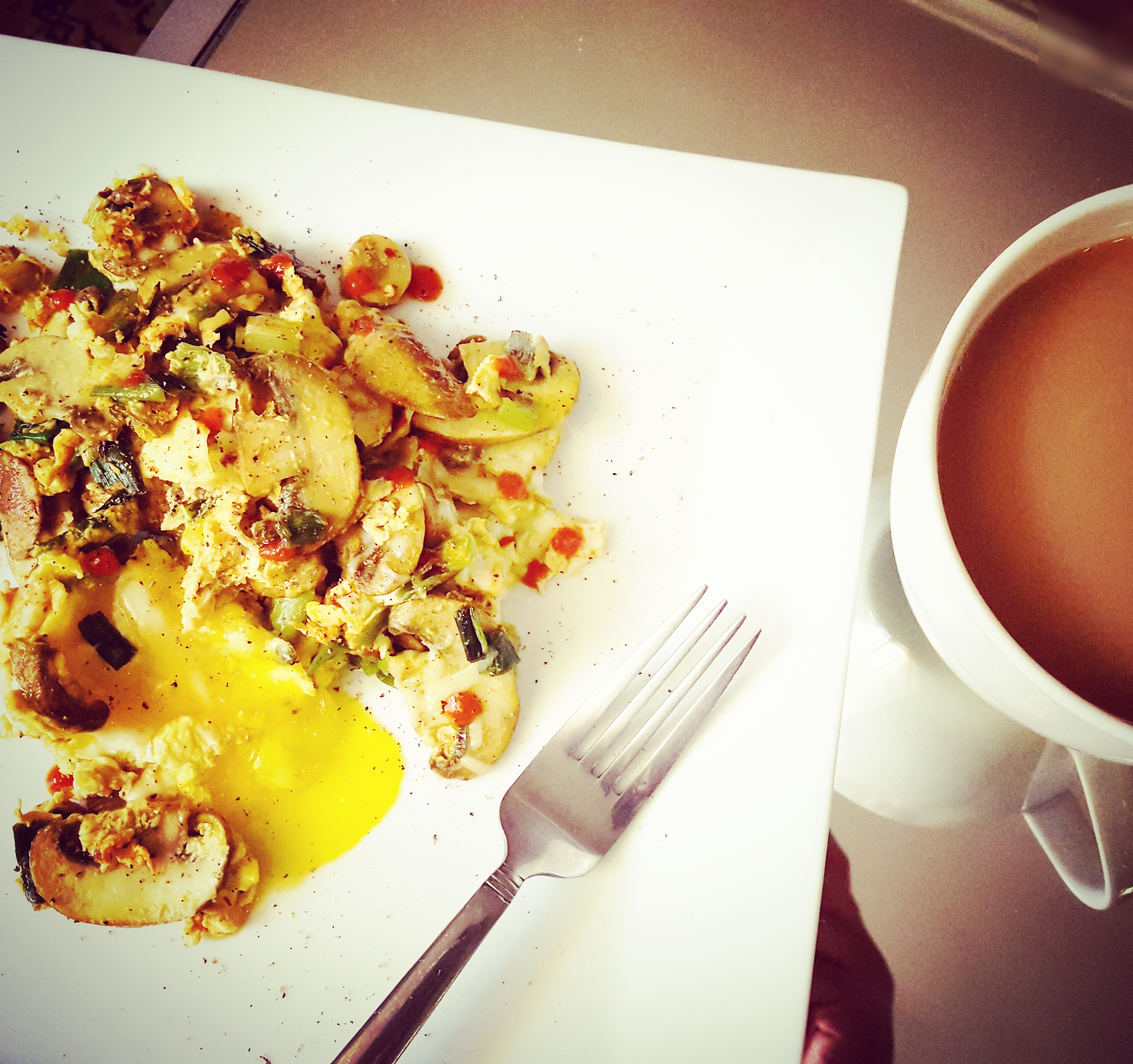 Scallion & Turmeric Mushroom Omelette
Scallion & Turmeric Mushroom Omelette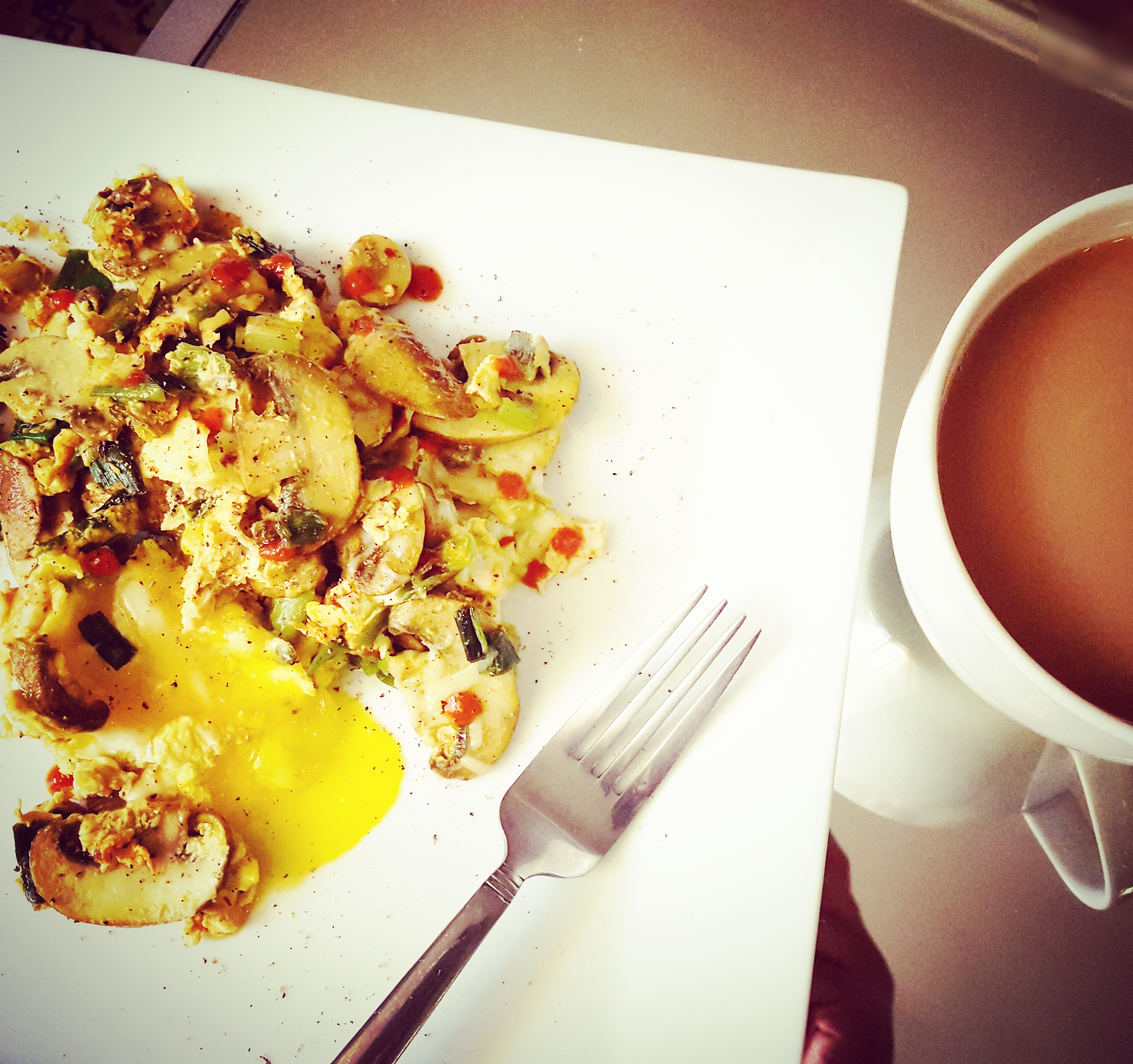 Eggs are a great healthy, tasty and filling way to start the day. There are many iterations with healthy veggies and herbs to give a basic omelette a daily face lift and maintain variety. Here is one with the super food Turmeric!
Ingredients:
2 brown cage free/antibiotic free eggs
1 1/2 tablespoons olive oil
4 scallions, chopped
1 small white onion chopped
1 cup baby bella mushrooms sliced (any other mushroom is fine)
1/4 teaspoon turmeric
Sriracha
Salt + Pepper to taste
Directions:
Heat olive oil to medium high
Saute onion until transparent
Add scallion
Add red chilli flakes
Add mushrooms
Add turmeric
salt + pepper to taste
Once veggies are cooked, create 2 holes in mixture
crack entire egg in hole in mixture
Move veggies and egg white around gently with spatula to cook (leaving yolk slightly runny).
Drizzle with Sriracha for an extra kick (optional)
Serve and enjoy with tasted whole wheat pita!
*"The way you make an omelette reveals your character." ― Anthony Bourdain