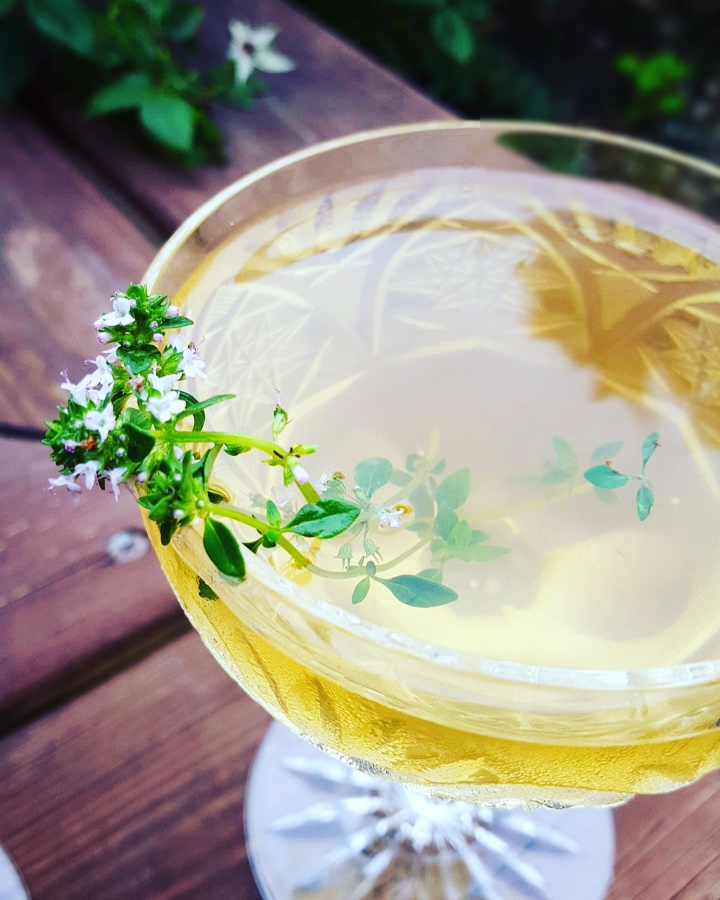 Garden Goddess Cocktail
Garden Goddess Cocktail
Fresh herbs from my garden often inspire tasty dishes that also look beautiful and this light and lovely cocktail is no exception. It's light and you can adjust the alcohol to your preference. It also makes a nice non-alcoholic beverage.
Ingredients:
Gin
St. Germain Elderflower Liqour
Unsweetened iced tea
Lemon juice
Thyme
Mint
Directions:
In a cocktail shaker add:
1 part gin to 1 part elderflower liqour
3 parts iced tea
1 part gin
A spring of thyme (slap the time in your palm to release the natural oils).
6-8 mint leaves
1 teaspoon of lemon juice
Shake well with ice and pour in glass
Garnish with more fresh thyme.
Enjoy!