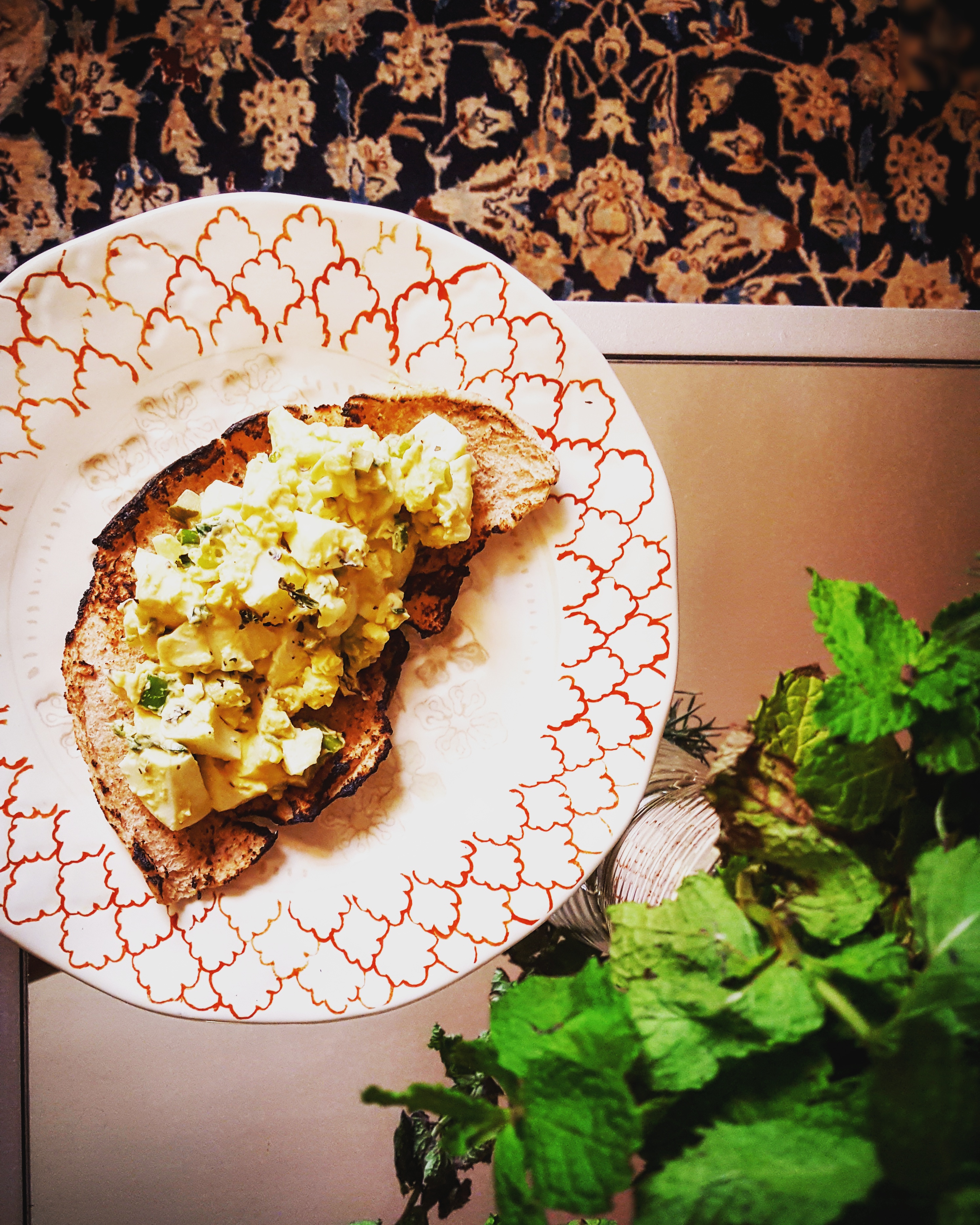 Elegant Egg Salad
Elegant Egg Salad
A couple of hard boiled eggs often end up being an express lunch or breakfast on a busy day. A dollop of Sriracha and I'm good to go! Today however, I decided to elevate my express lunch and added new flavors to a long time favorite. After all, I just had an awesome workout in Central Park and was starving!
This recipe is also a good choice for: picnic sandwiches, afternoon tea sandwiches and works well served on mini cocktail bread for a quick appetizer when hosting!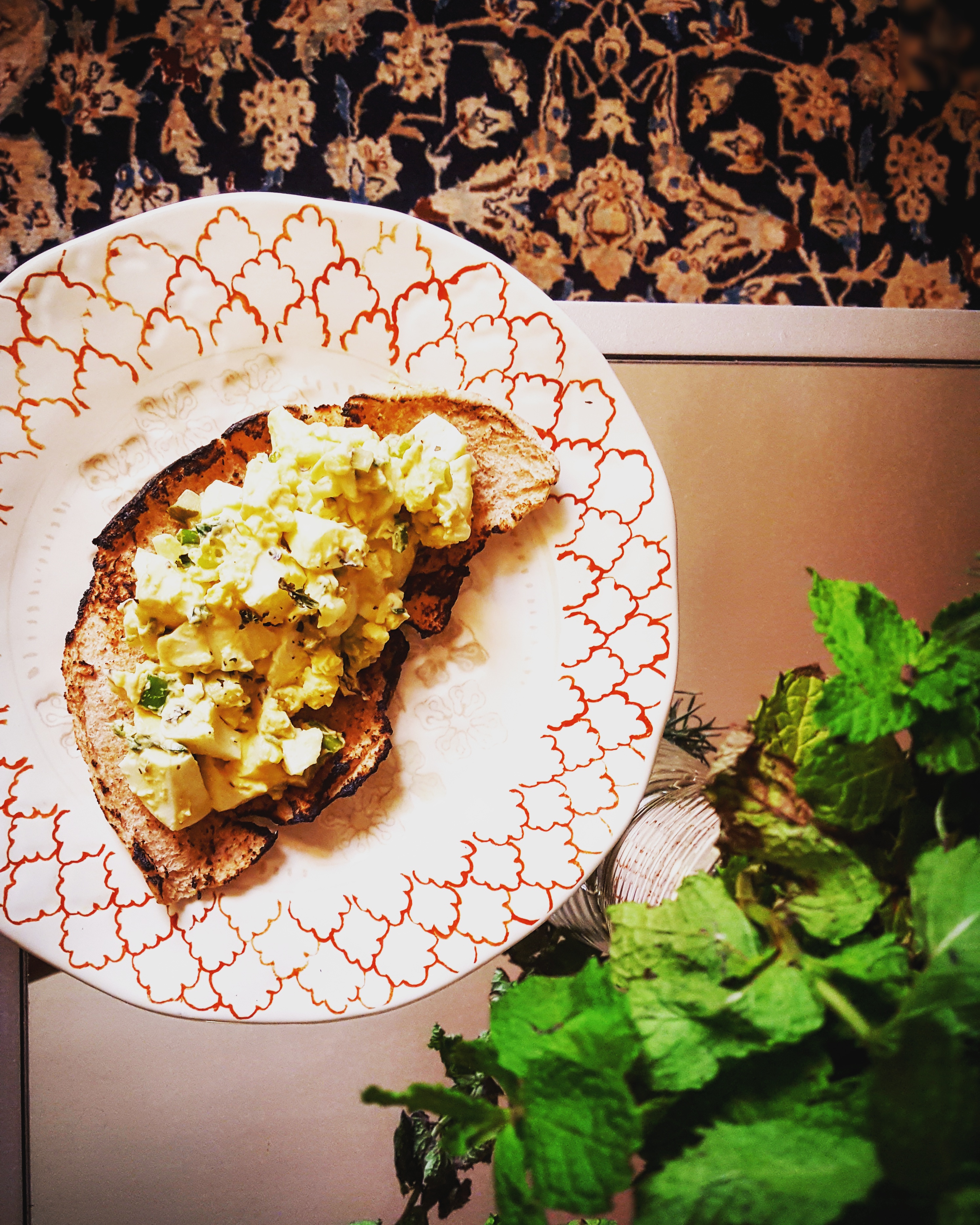 Ingredients:
3 eggs
1 tablespoon Dijon mustard
1 teaspoon mayonnaise (just a dab of indulgence)
2 scallions
2 sprigs tarragon
2 teaspoons lemon juice (adjust to preference of acidity)
salt and pepper to taste
Bread (I use 100% whole wheat pita but any bread you enjoy will do).
Directions:
Boil 3 eggs and let cool.
*I like to bring the water to boil, add eggs, cover and turn off the heat. Let sit for 5-10 minutes and the yokes are slightly softer and in my opinion, more enjoyable.
Peel eggs and mix with remaining ingredients.
Serve on favorite bread and enjoy!