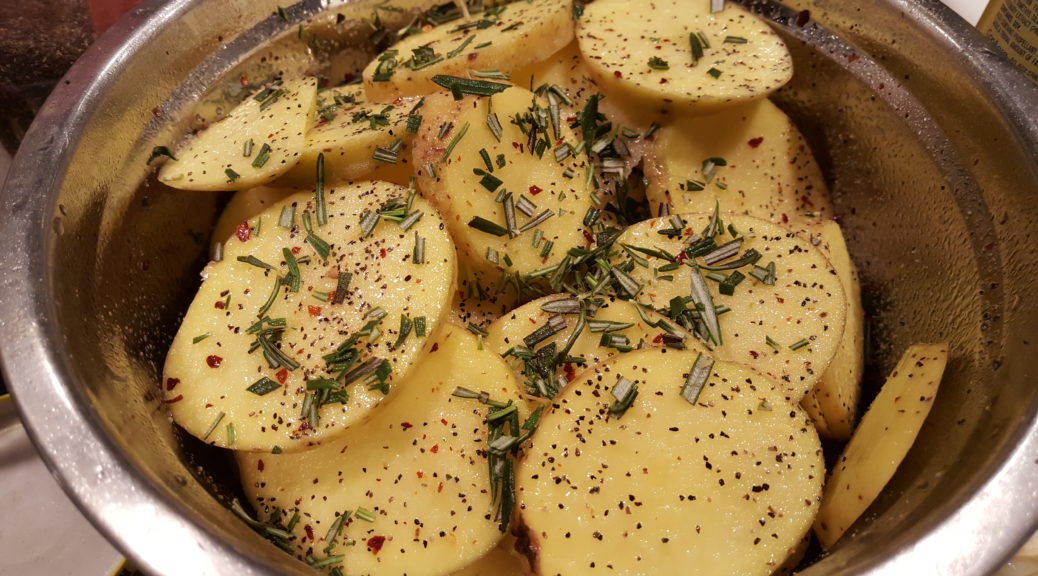 Rosemary & Sea-Salt Baked Potato Chips
Rosemary & Sea-Salt Baked Potato Chips
These baked potato "chips" are great as a snack on their own dipped in ketchup, or work well as a side dish to any weeknight dinner. They're super easy to make too!
Ingredients:
10-12 small russet potatoes
1 tablespoon coarse sea salt (adjust to taste)
3/4 tablespoon black pepper
1/4-1/2 teaspoon red chili flakes (adjust to taste)
1-2 tablespoons rosemary
2-3 tablespoons olive oil
Directions:
Preheat over to 350 degrees.
Wash + dry potatoes and cut into thin rounds.
In a bowl combine potato slices, rosemary, salt, pepper and red chili flakes.
Toss to coat.
Place potato slices flat on a baking sheet.
Limit overlapping too many pieces, otherwise you sacrifice crispiness.
Bake for 30-40 minutes or until golden brown.
Sprinkle a bit more sea salt while potatoes are still hot.
Delight in the healthiest "potato chip" you'll ever have!