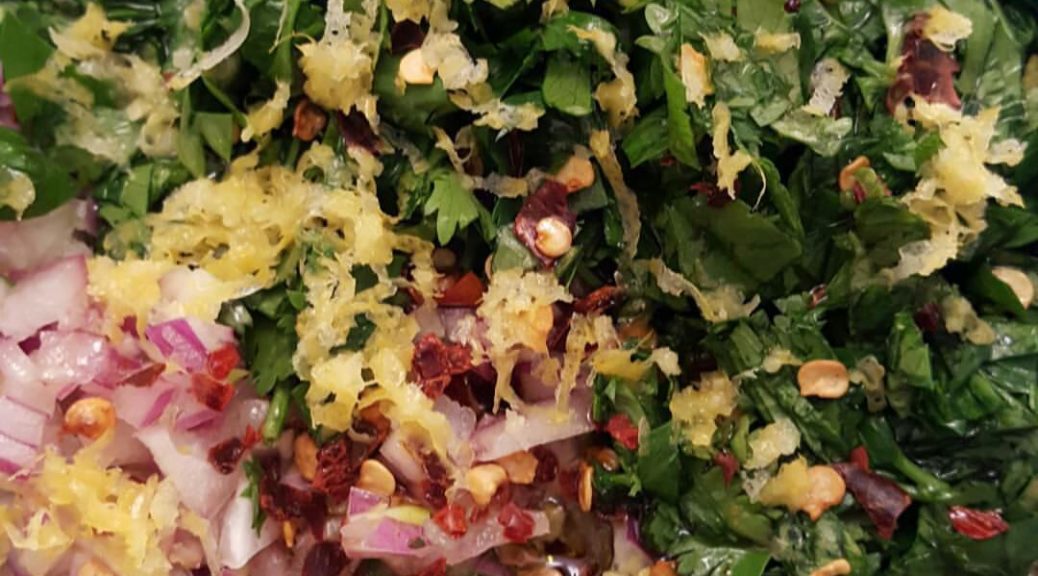 The Evergreen Chimichurri Sauce
The Evergreen Chimichurri Sauce
I experienced my first real chimichuri sauce when visiting Argentina and Uruguay in 2009 and it was love at first taste! This fresh, clean, garlicy, slightly spicy green goodness that elevated the incredible steaks we ate in Buenos Aires and beyond.
Over the years, I've perfected my recipe and use in on more than just steaks. It's excellent on chicken, fish and my personal favorite- cauliflower steaks! (recipe coming soon).
A fantastic condiment that is pretty easy to whip up. I usually make a batch and use it throughout the week.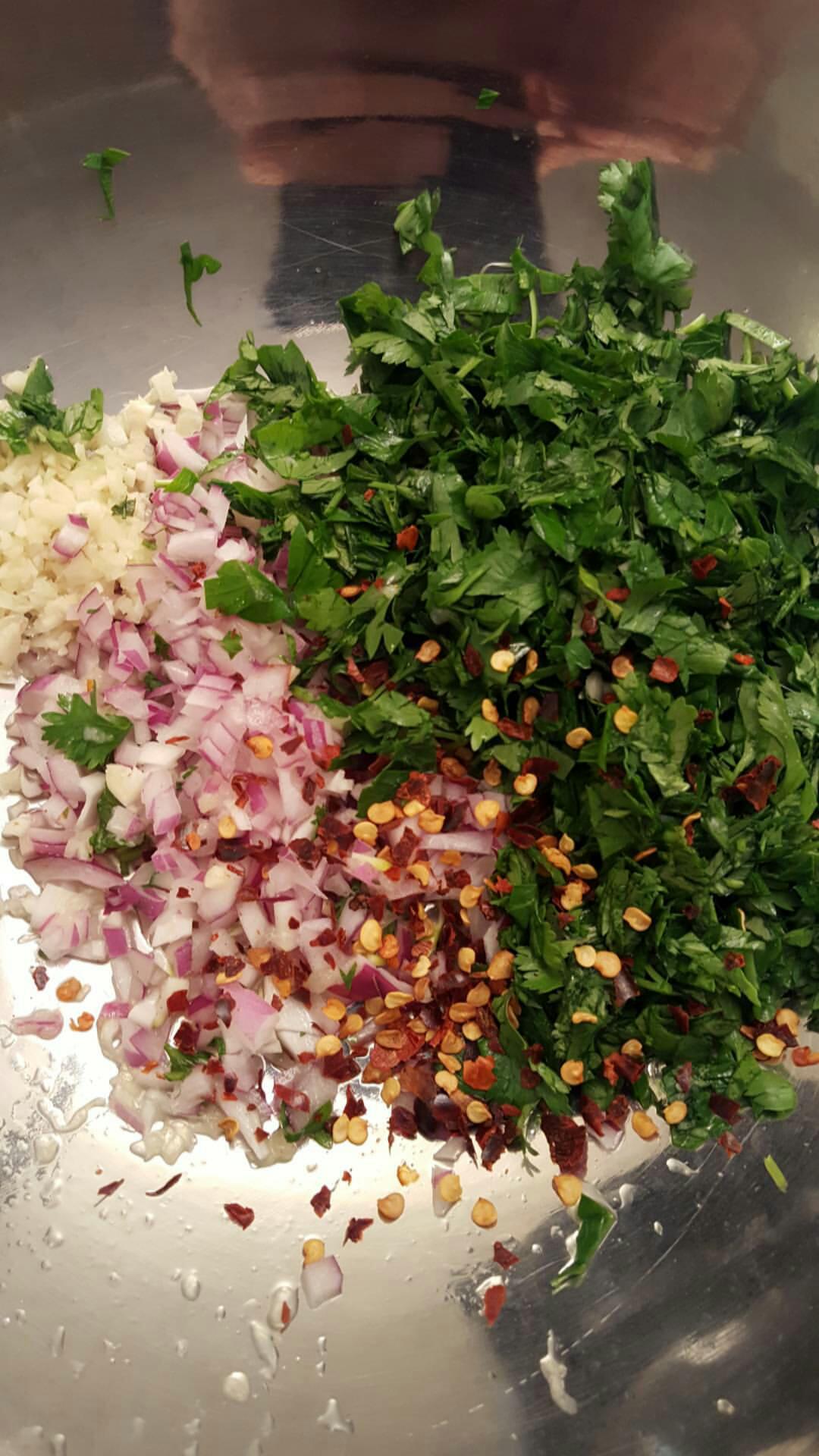 Ingredients:
1 cup chopped cilantro
1 cup chopped parsley
zest and juice of 1 lemon
2 cloves garlic, chopped
1 shallot, chopped
1 teaspoon apple cider vinegar
1-3 teaspoons red chili flakes (I like it hot!)
1/3 cup olive oil
salt + pepper to taste
Directions:
Mix all the ingredients together and serve.
It's that easy!