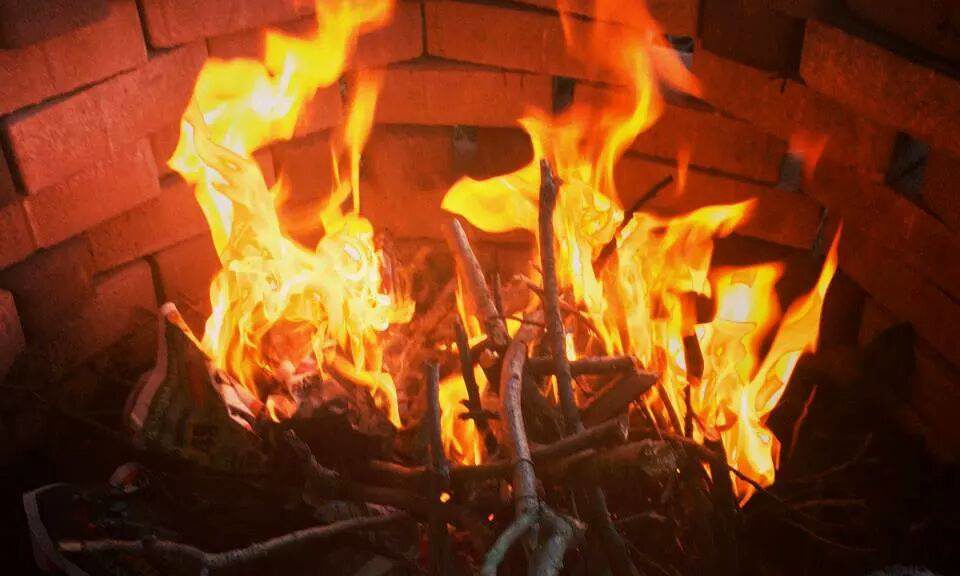 The Fire Of Our Lives
The Fire Of Our Lives
There is something uniquely special about the appeal of fire, we love being around the warmth and glow it creates. There is something that draws us towards the bonfire and the hearth. I believe our memories- conscious or subconscious, personal or collective are a part of that draw. Most of us have treasured memories of people who have cooked for us- Mothers, Fathers, Grandparents, friends… We cherish these memories because they are a special reminder of the love and generosity we've received in our lifetime. We gather around the fire, and the hearth and our tables to pay homage to that gift. To quote Michael Pollan, "a good pot holds memories."
Tahran, Iran circa 1970
Most cultures have some form of grilling tradition which usually results in groups of people in the family or community gathering around a fire and sharing a meal together. Kebabs in the Middle East, Asado in Argentina, Tandoor in India, Churrasco in Brazil, Luau in Hawaii, Sausage Sizzle in Australia,  Gogigui in Korea, Hibachi in Japan, Chuanr and Char Siu in China, Sataay in Southeast Asia, Lechon in the Philippines, Braii in South Africa (for which there is a national day and anthem, which I learned about from Bon Appetite). And of course there is the classic American Backyard BBQ which many of us enjoyed this past Memorial Day Weekend.
Each of these traditions have their own unique style and flavor, but the common denominator is the communal aspect of the tradition. The lyrics in South Africa's Braii anthem go "We stand united at the bonfire. We raise our glasses to the clear, blue sky, tell me your story and I'll tell you mine." Gathering around the grill is universal. When we don't have an actual fire, we gather in our kitchens. Near the hearth, near the source of the fire, around those whom provide for us sustenance and satisfaction. One of my personal highlights of the year is that moment when I bring the turkey out of the oven on Thanksgiving day. Surrounded by friends and family who applaud and cheer as if I just invented bread! I love that moment and appreciate their gratitude. Everyone wants to take a picture with me and the turkey- which incidentally works out nicely, it gives our bird the right amount of time to rest.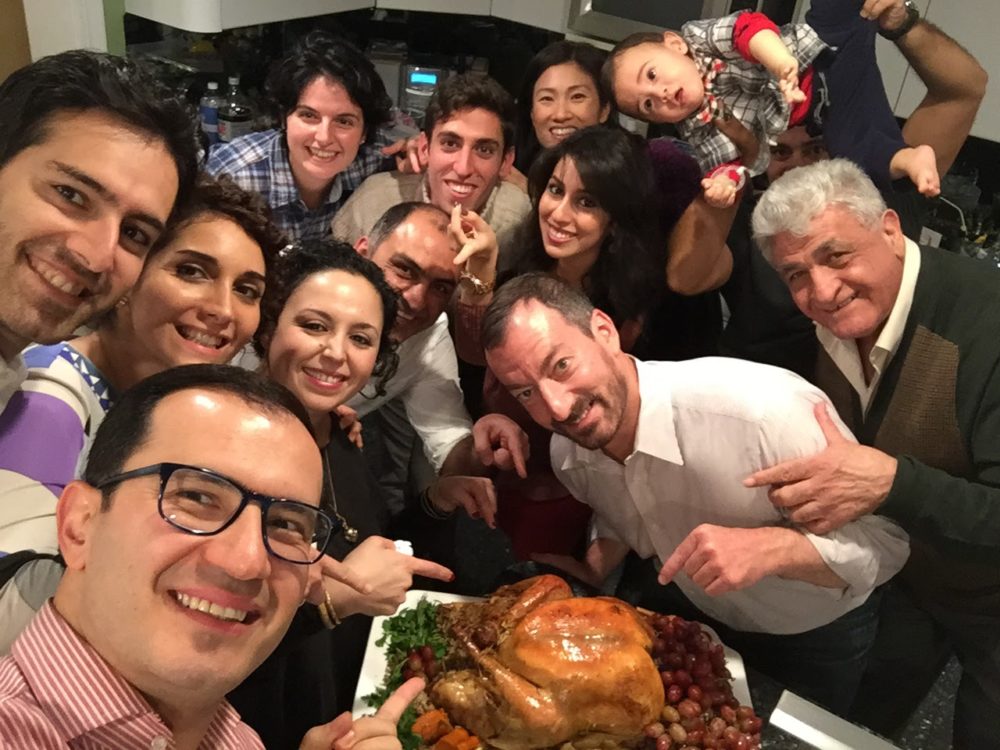 As an avid cook, I may be biased on the importance of cooking and how it elevates our experience. Beyond my personal passion, there is an important evolutionary aspect of cooking that may be represented in the fires we gather around.
Cooking is what separates us from our evolutionary cousins, what made us civilized creatures. Learning to cook elevated humans from lone animal to more intelligent beings. Some neurologist believe the reason humans have bigger brains than gorillas is because we learned to cook. By using fire to cook our food, we spent less time foraging and less time chewing our food. This allowed us to get more energy out of our food, allowing our brains to grow. Although the human brain is 2% of our body mass, approximately 20% of what we consume fuels brain activity. The more calories we consumed, the more our brains grew.  With more time spent around the fire, we spend more time together and learned from one another.  This topic is artfully covered by the fantastic Michael Pollan in his book Cooked, now a stunning docu-series on Netflix. A visually captivating, poignant and educational series.
"The discovery of fire and its use with cooking completely change our evolutionary curve, enabling us to shrink our guts and grow our brains…The cook fire tamed us and socialized us by giving us the institution of the meal." -Michael Pollan
This history of us is fascinating. Cooking plays a role in how we came to be creatures which have the capacity to enjoy life. A transformation occurred when we stopped cooking for survival, and started cooking for pleasure. So raise a glass to friends and loved ones who cook for you and who's kitchens you've gathered around. Not only are they the source of many of our best experiences, it may also be that without them we would be a lot less intelligent!
I love to grill and summer BBQ's are a wonderful way to gather around the fire for "old times" sake.
This week I'll share my favorite grilling recipes with you. From the now (somewhat) famous
"Naz Burger", to fun marinades for grilled chicken and fresh summer veggie recipes.
Happy Summer, my fellow humans!