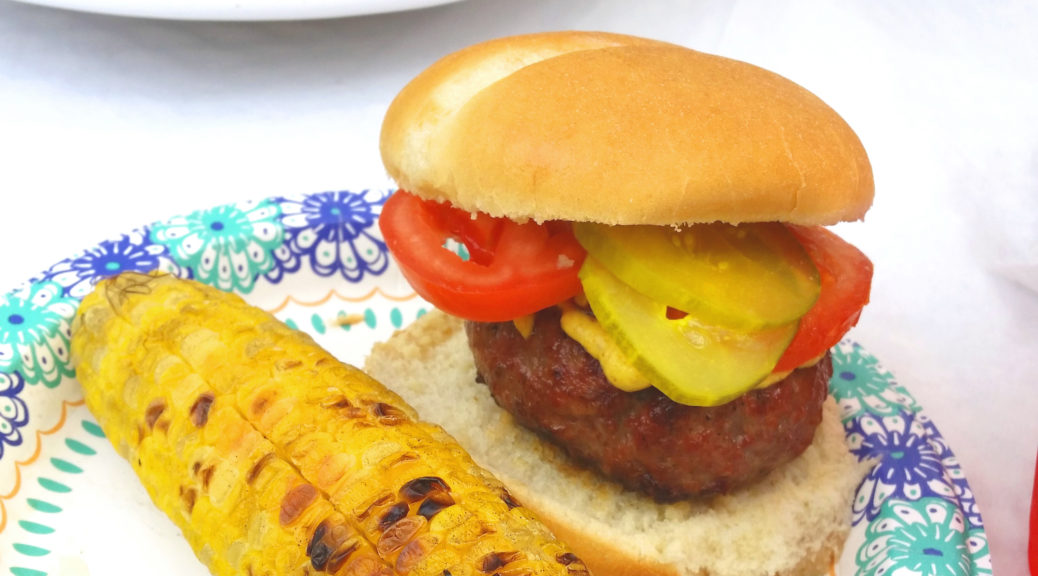 The Perfect Burger Recipe
The Perfect Burger Recipe
Every year my family hosts a big Memorial Day BBQ for our friends and family. On the menu are burgers, hot dogs, grilled chicken, veggies and lots of side salads and condiments. Over the years, I've learned to perfect what my friends call "The Naz Burger"." It's simple and delicious, and based on the feedback I've received on the 700+ burgers (that's not a typo) I've made over the last decade, I think you'll like them too!
You too can make a  great burger if you cover these basics:
-Good quality meat (I use beef)
-Minimal seasoning
-Properly made patties
-Not messing with the burgers too much
-Right cooking time
-Fun condiments (pickling recipes coming soon!)
Directions:
A traditional hamburger is made of ground chuck, rich in both fat and flavor.
Ideally, you want a ratio of 80% meat, 20% fat.
Keep meat in the fridge until ready. Hamburgers are the only meat we cook cold.
This is done so the bits of fat are solid, otherwise they smear and who wants mushy burgers?
Combine Worcestershire sauce, salt and pepper with meat in a bowl.
Use your hands to gently mix all ingredients.
Grab a handful of meat and form into patties (I use a measuring cup for consistency).
My burgers are approximately 1/2 a pound each (about 8 ounces).
Make sure patty is evenly shaped so it cooks evenly (one side is not thicken than the other).
Don't over handle the meat (remember fat melting = smeared mushy burger).
Expert tip: Take your thumb and make a divot in the center of the burger, making a 1/4-inch-deep indentation (your patties will kinda look like donuts!).
This helps keep their shape while cooking, otherwise burger bubble up when exposed to heat.
Let's get cookin'!
I use a charcoal grill, if you're using gas- preheat your grill to medium high.
For medium burgers, cook for approximately 4-5 minutes on each side.
You can flip your burgers more than once.
DO NOT PRESS DOWN ON THE BURGERS! You end up squeezing out flavorful juices and the dripping fat will flare up the fire.
Speaking of flare ups, they happen. It's OK. The first few burgers that hit the grill will most likely do this. Don't stress. Embrace it. It's like the first pancake- rarely perfect.
Use your senses, watch the burger and the heat- you will get the hang of this!
Now it's time to enjoy your delicious, juicy masterpiece.
Serve right away with your favorite bun and condiments and enjoy!
Ingredients:
4 lbs ground beef (makes 8 burgers)
4 teaspoons Worcestershire sauce
Sea salt and fresh ground black pepper
8 hamburger buns
Lettuce, red onion, tomato, pickles, ketchup, mustard and whatever other condiments your hearts desire.