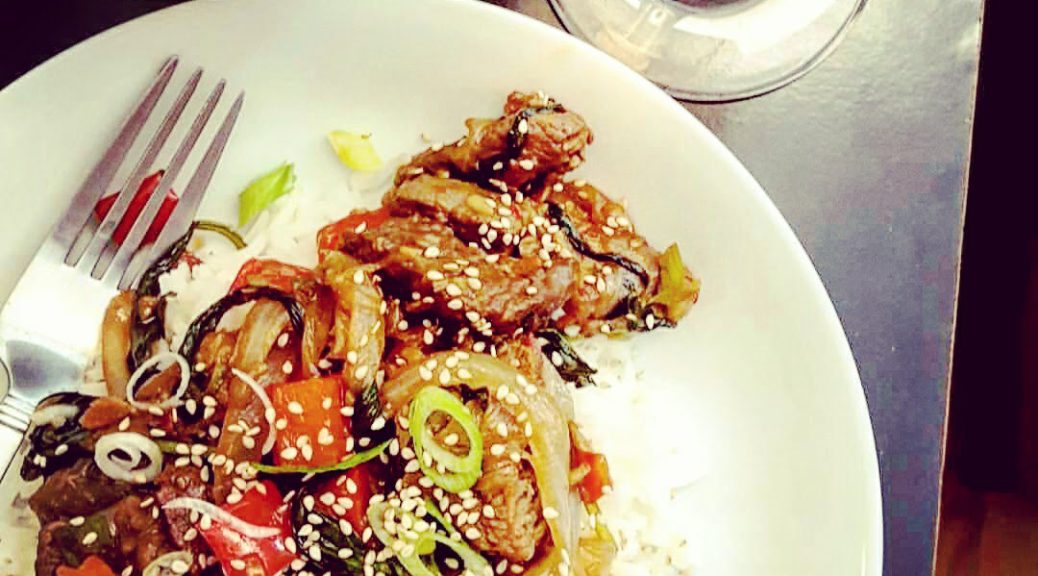 Spicy Thai Basil Beef
Spicy Thai Basil Beef
For the one year anniversary of the blog, I wanted to create a new recipe which was festive, simple, colorful and fun. It was a celebration after all. Earlier that week, I had discovered the amazing flavor combination of Serrano chili and garlic while cooking dinner with my friend Anjali in Brooklyn. We made a classic Thai Basil Chicken (Pad Grapow) and I learned about the garlic/Serrano punch there.
That wonderful dinner in BK organically became the inspiration for the Basil & Roses anniversary recipe. We had lots of Basil and Rosé, toasted to a fun year of fabulous recipes and enjoyed a spicy meal followed by dancing and laughter. It was a good night.
This recipe uses Beef but you can use any protein you like- chicken or tofu work well. You can also adjust the heat level by either reducing the amount of chilies or removing seeds and veins from the peppers.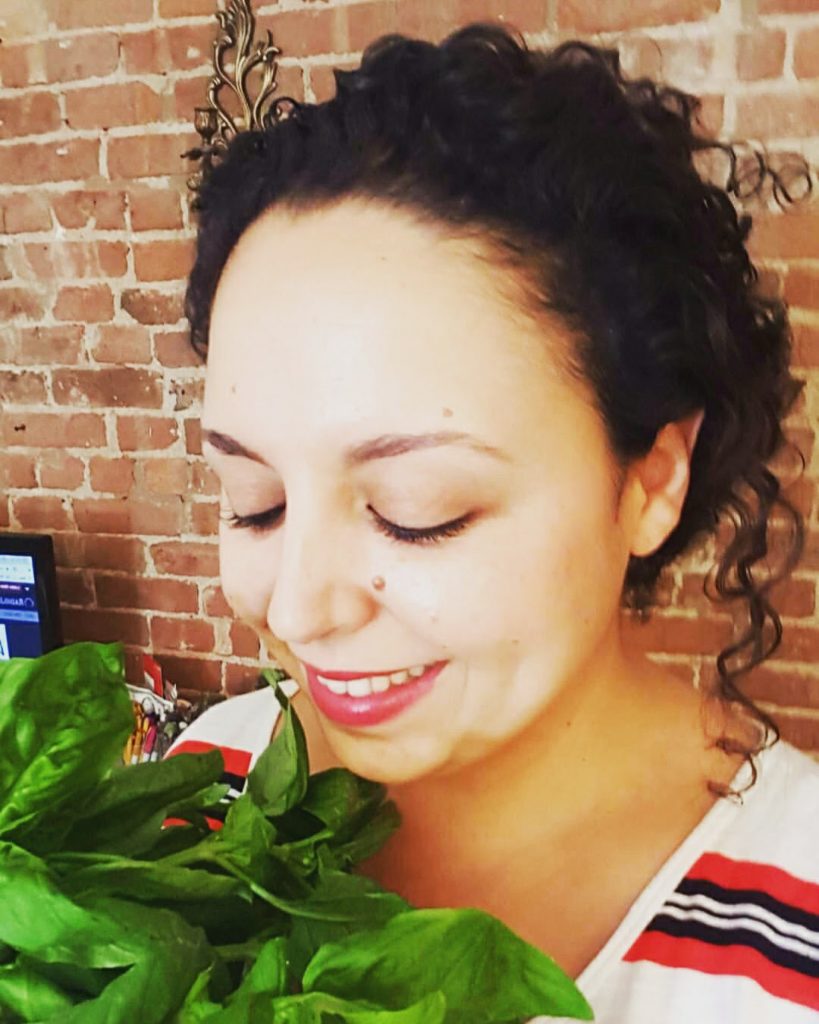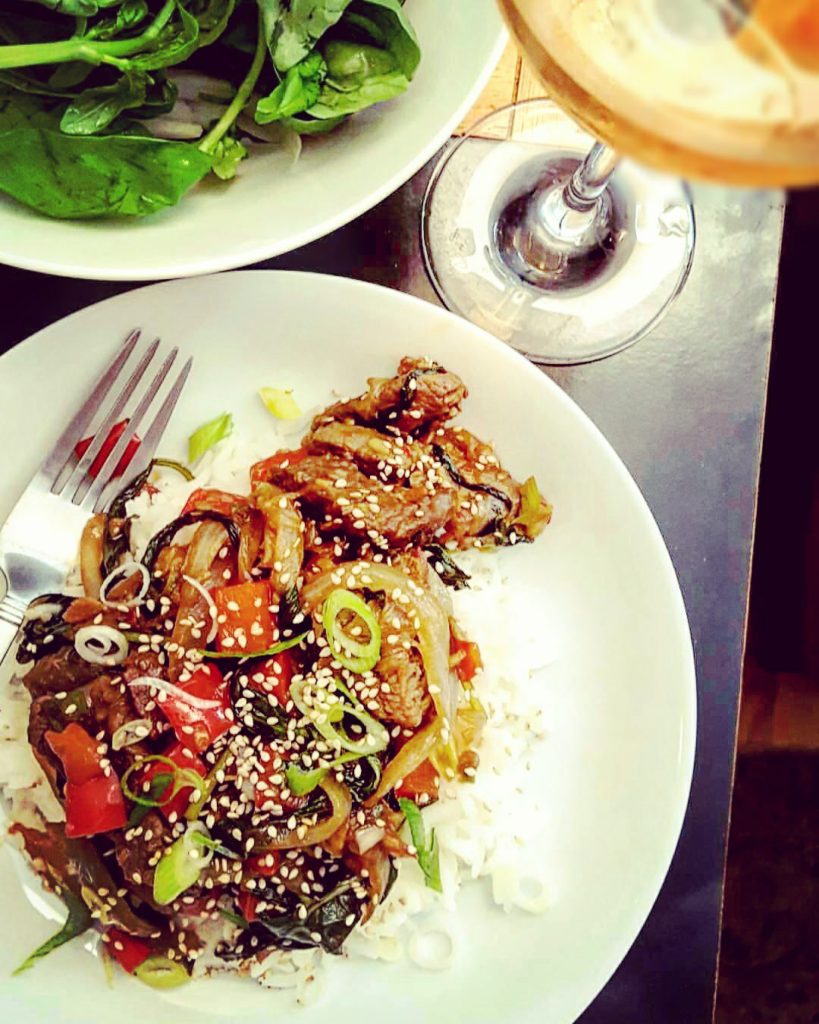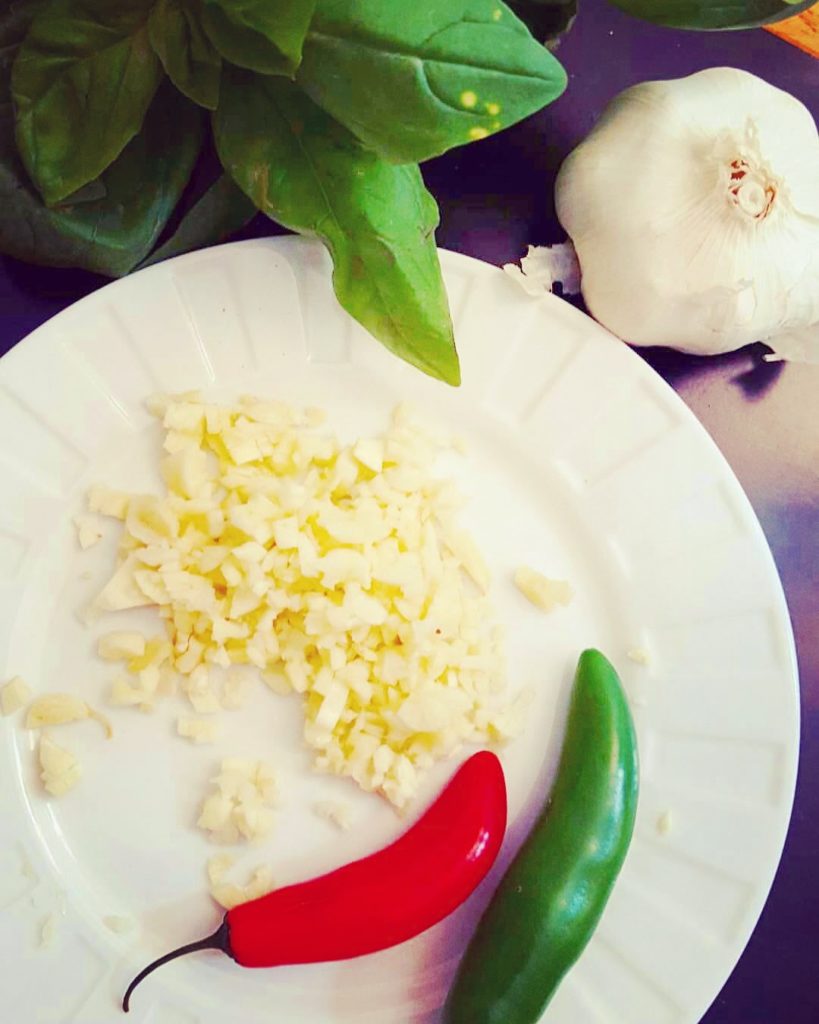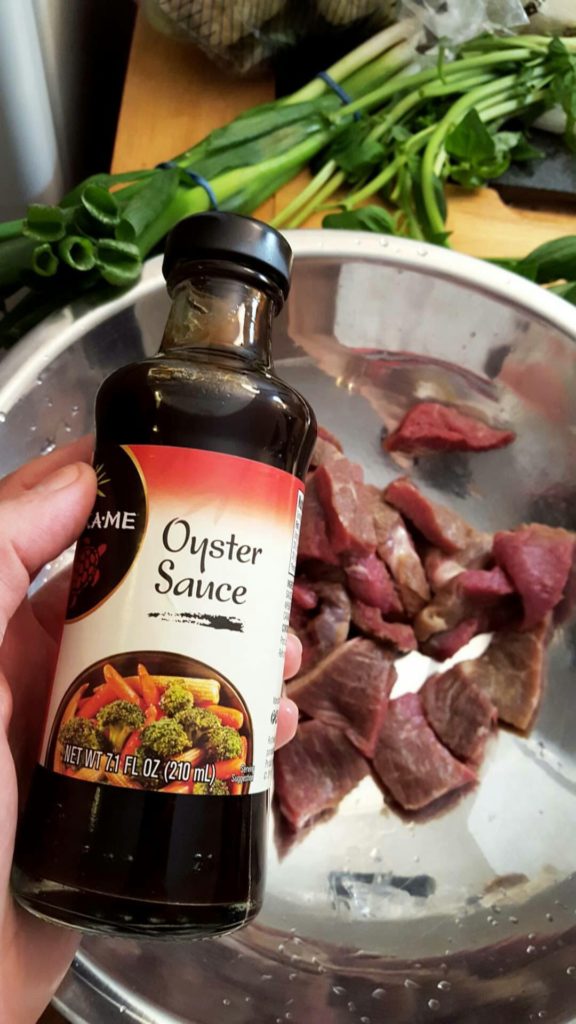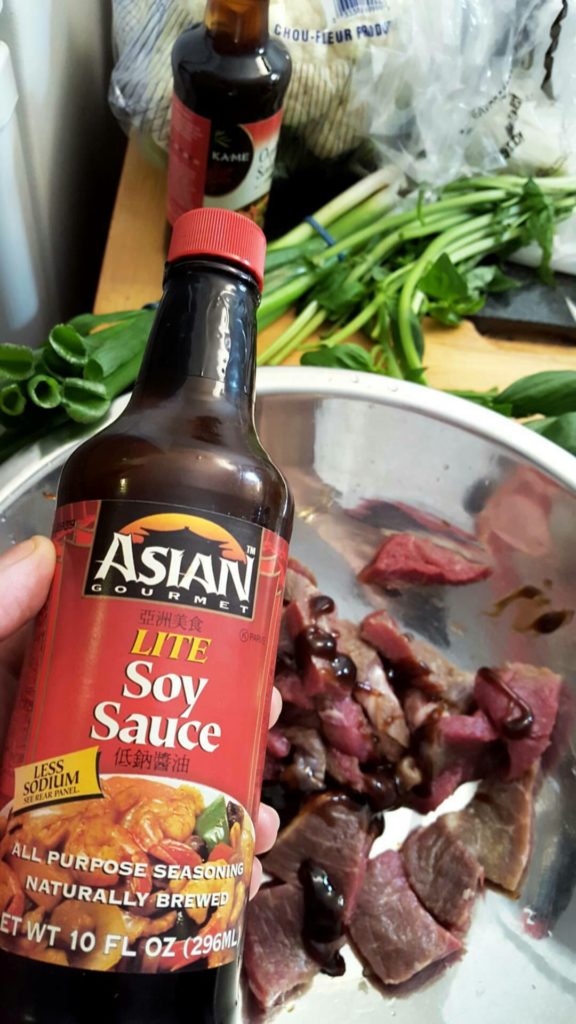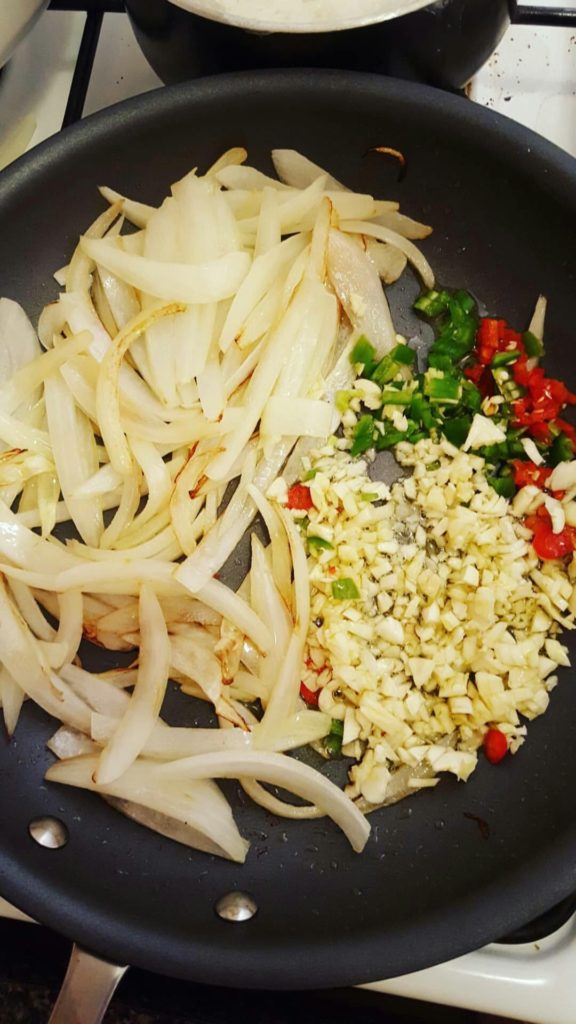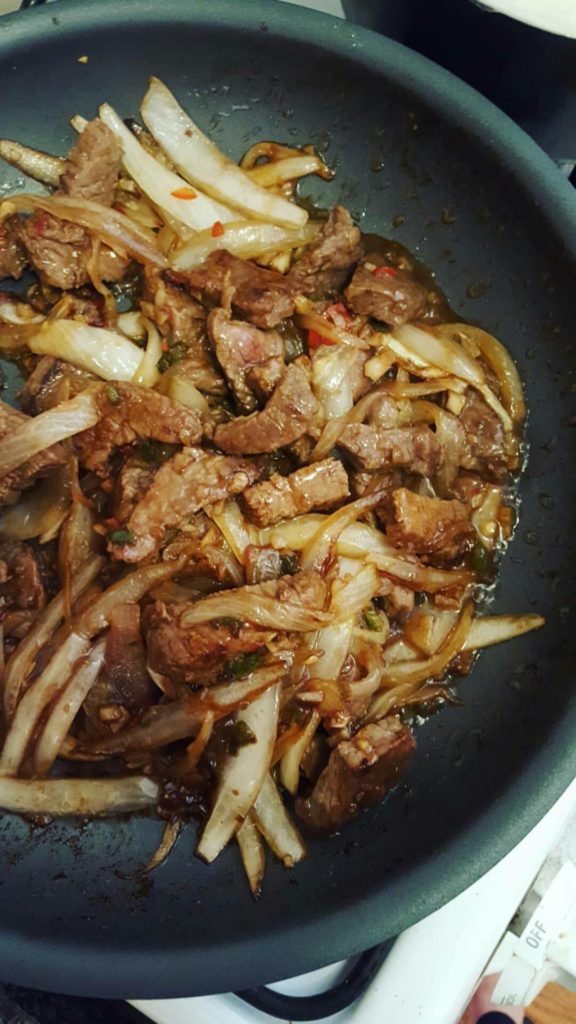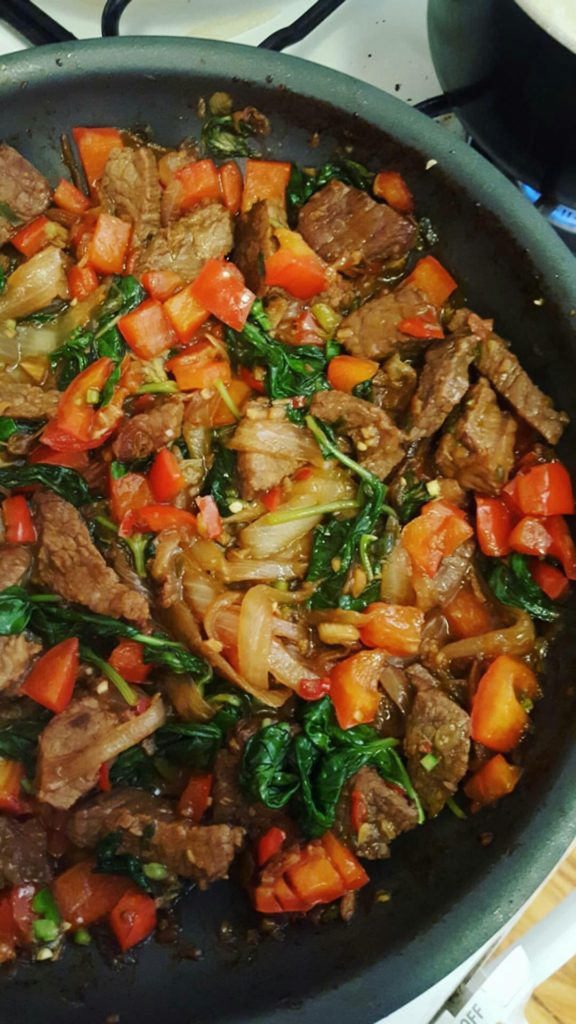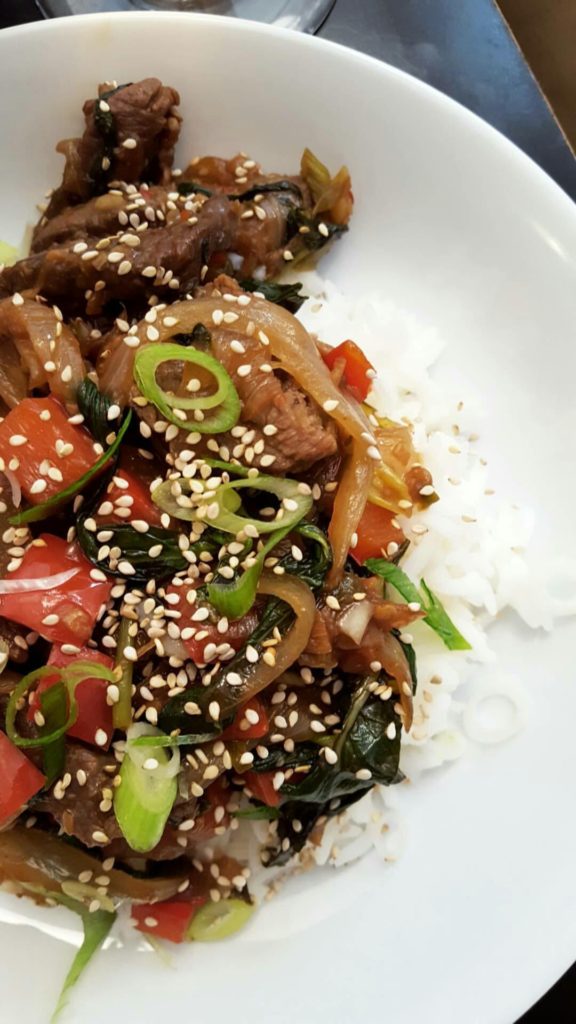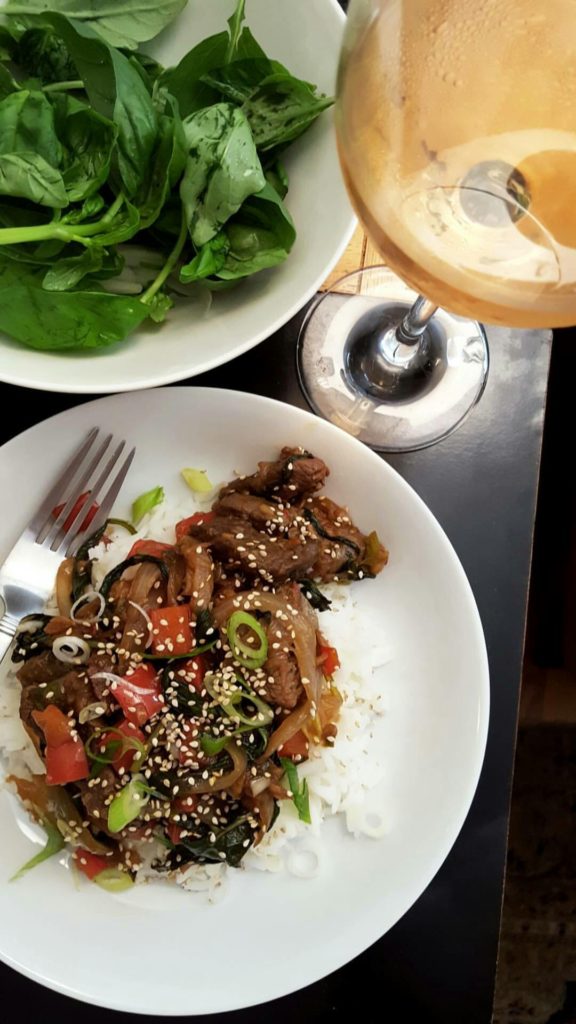 Ingredients:
1 1/4 – 1 1/2 pounds flank or sirloin steak, sliced thinly against the grain
6 cloves garlic, chopped
2 medium white onions, sliced
1-2 green and/or red Serrano chilies, thinly sliced (these are spicy, adjust to taste!)
1 red bell pepper, chopped
3 tablespoons vegetable oil
3 tablespoons oyster sauce or fish sauce
1 tablespoon low sodium soy sauce
3-4 large handfuls sweet or Thai basil
2-3 scallions chopped (set aside a small amount for garnish)
Black pepper to taste
Pinch of sesame seeds for garnish (optional)
Cooked jasmine rice for serving
Directions:
Place the sliced steak in a bowl, add oyster/fish sauce and soy sauce, mix.
Let meat marinade for 10 minutes.
In the mean time, finely chop the garlic and Serrano chili.
Heat oil in a skillet or a wok on medium-high heat.
Add garlic and chili and saute for one minute until fragrant. (make sure heat is not too high to avoid burning garlic).
Add sliced onion and saute for couple of more minutes.
Add beef and sautée until browned and cooked through.
Add red peppers, stirring for a couple of more minutes.
Turn off the heat and generously add whole leaves of basil.
Let wilt for another minute or so and you're ready to serve!
Serve on top of jasmine rice and garnish with remaining scallion and sesame seeds.