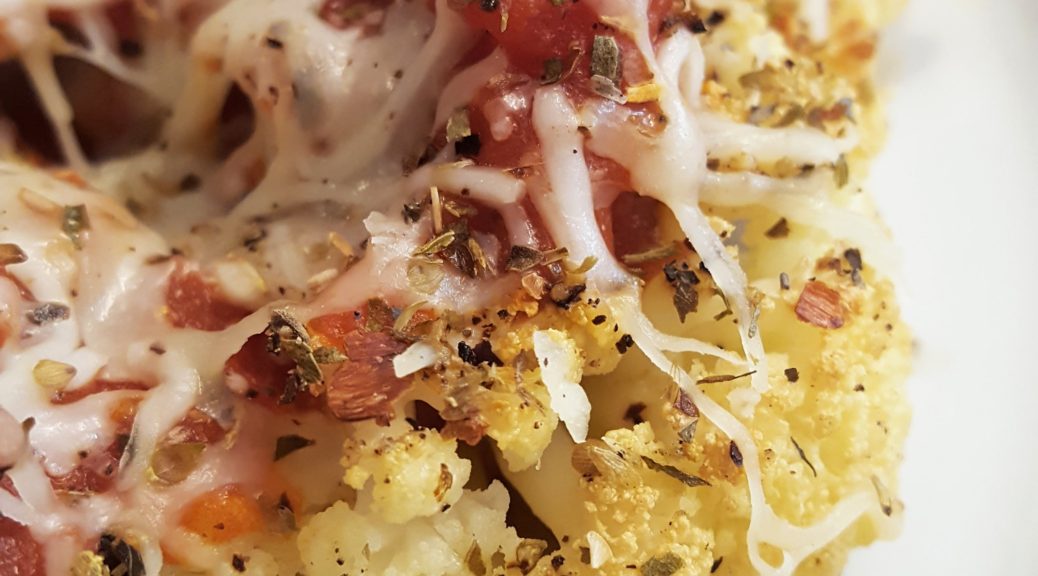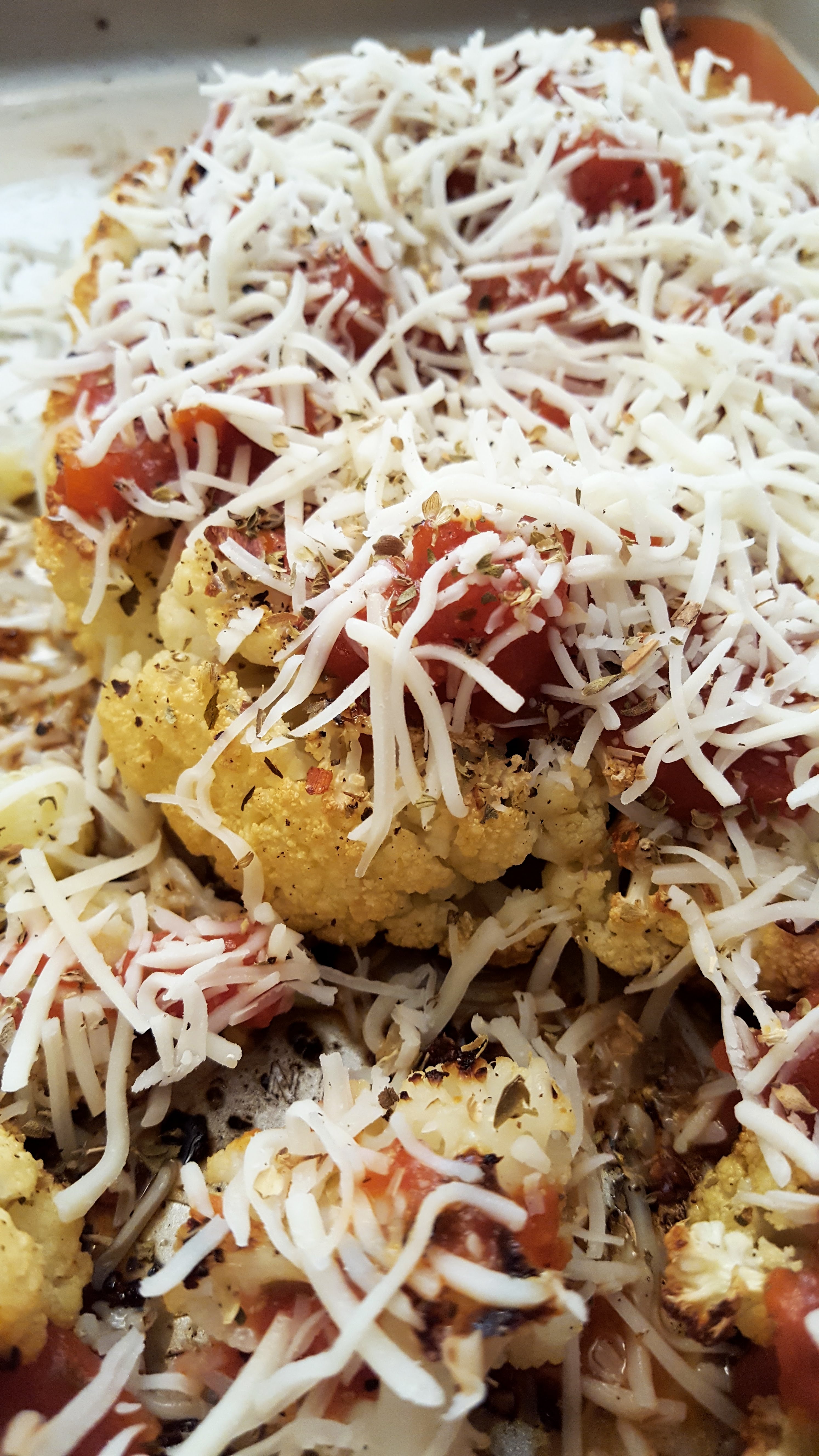 Oh glorious cauliflower, how we love you so. A blank canvas which you can do so much with- from roasting, to sauteing, to ricing and beyond. Because of the relatively mild flavor, cauliflower works nicely with vibrant flavors like lemon, caper and herbs, as in our favorite Chimichurri sauce or our golden roasted recipe with a tangy tahini sauce.
On any given week, roasted cauliflower is on the dinner menu as a side dish in our home. But this humble vegetable can be the star, especially all dressed up in spicy tomato sauce and bubbly, melty cheese.
One of my personal favorite recipes, I present to you the Basil & Roses Beautiful Cauliflower Parmesan! It's our healthy take on an eggplant or chicken Parm. Flavorful and satisfying with a lovely presentation for a feast for your eyes.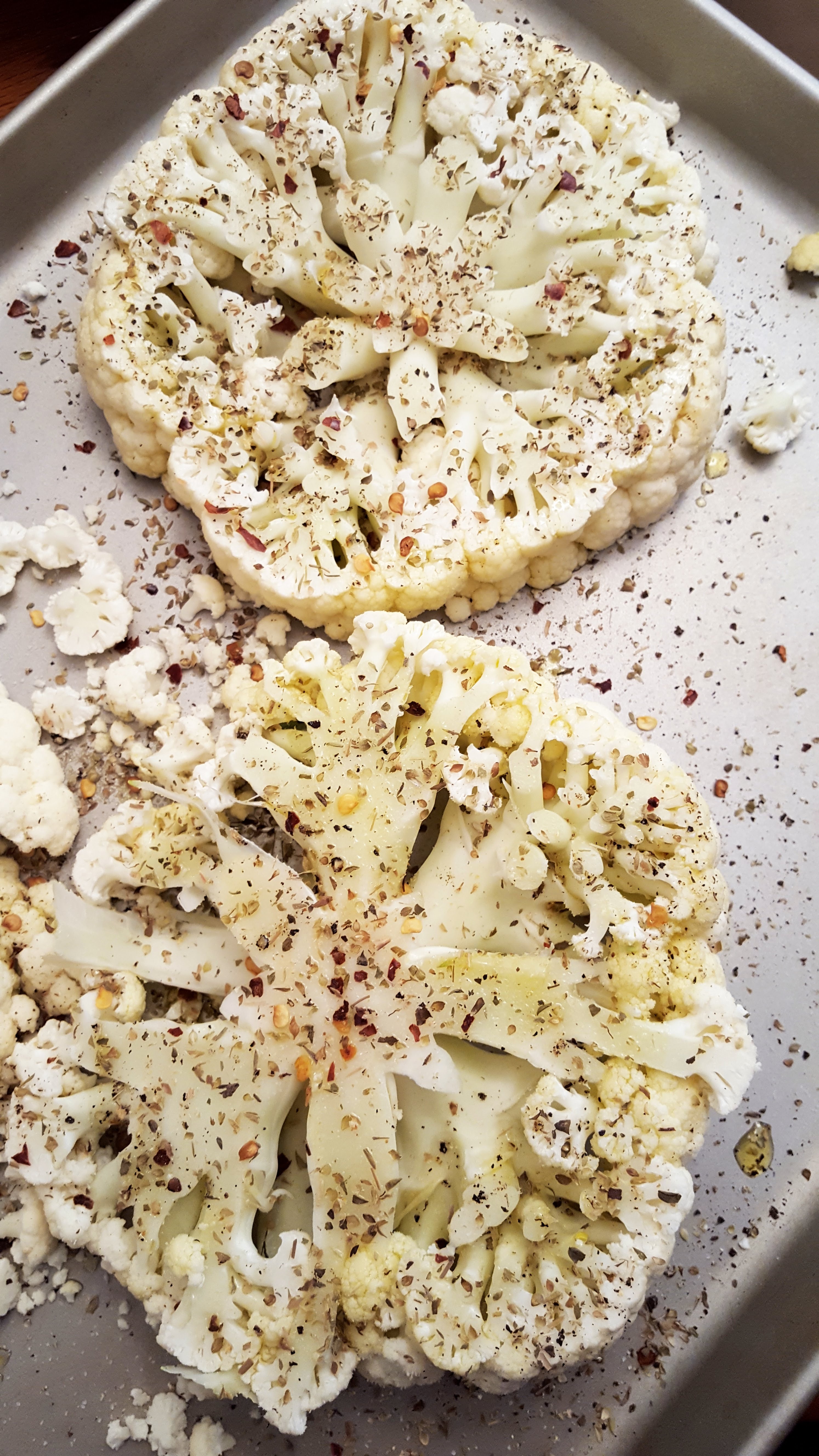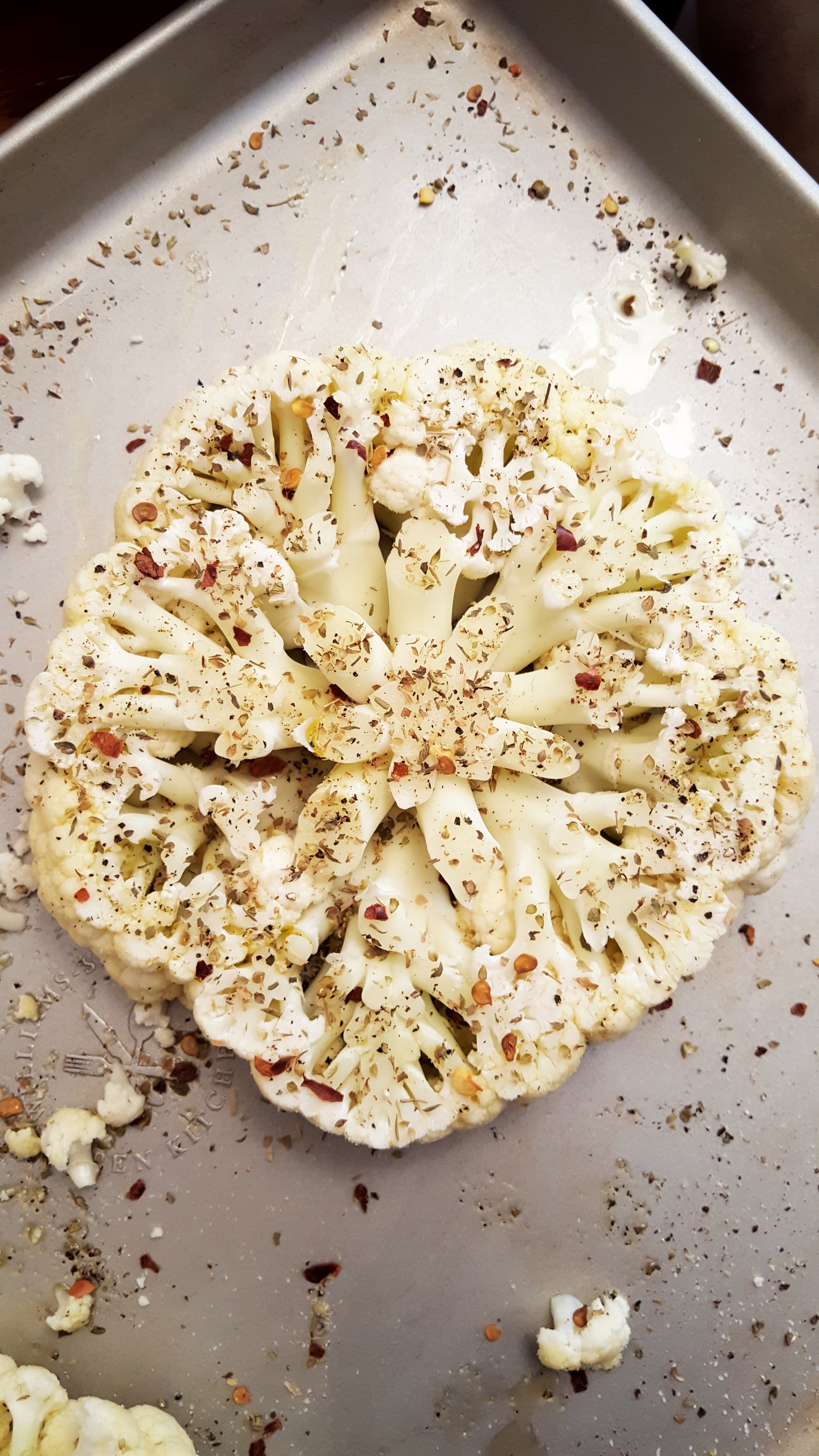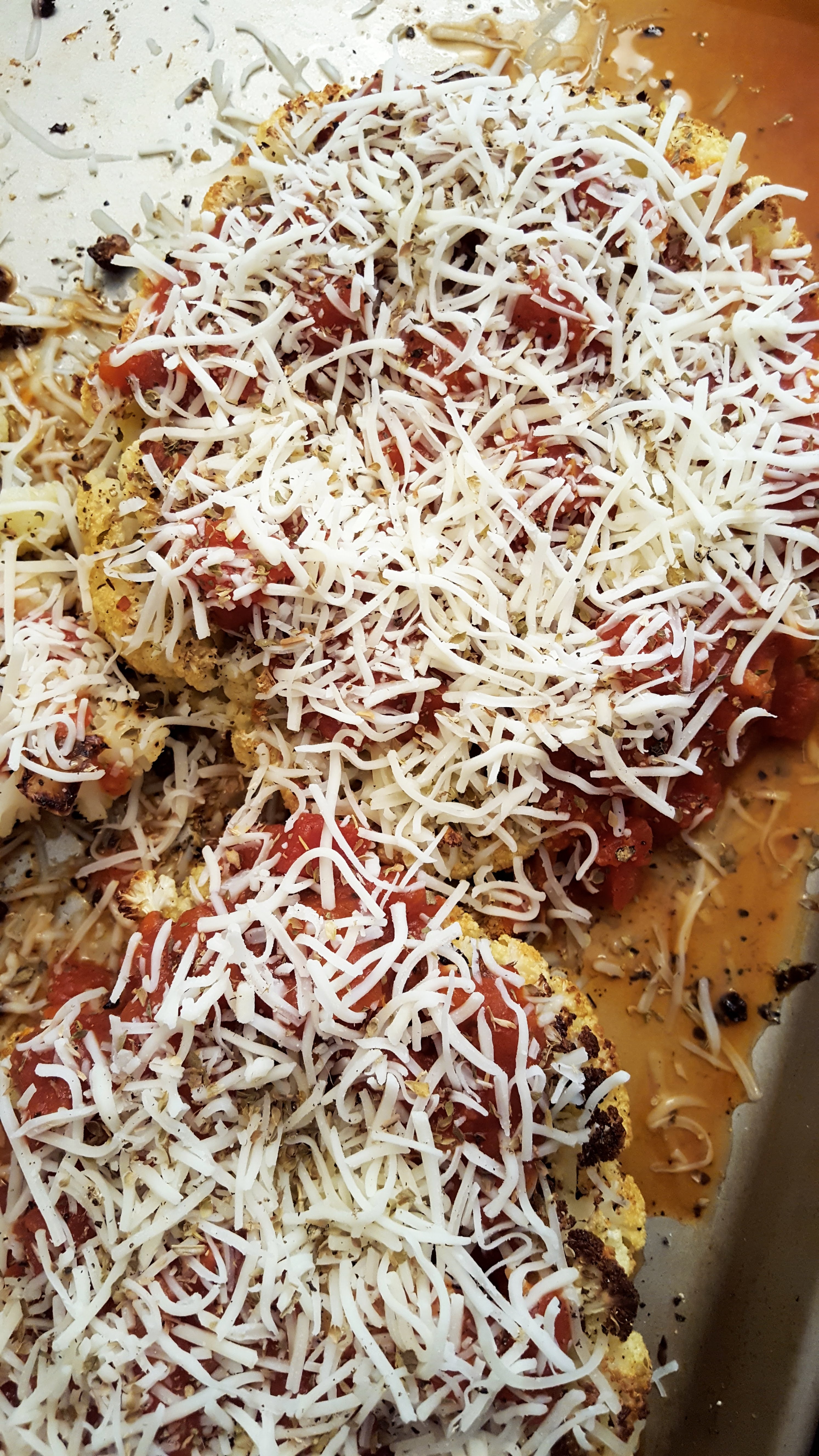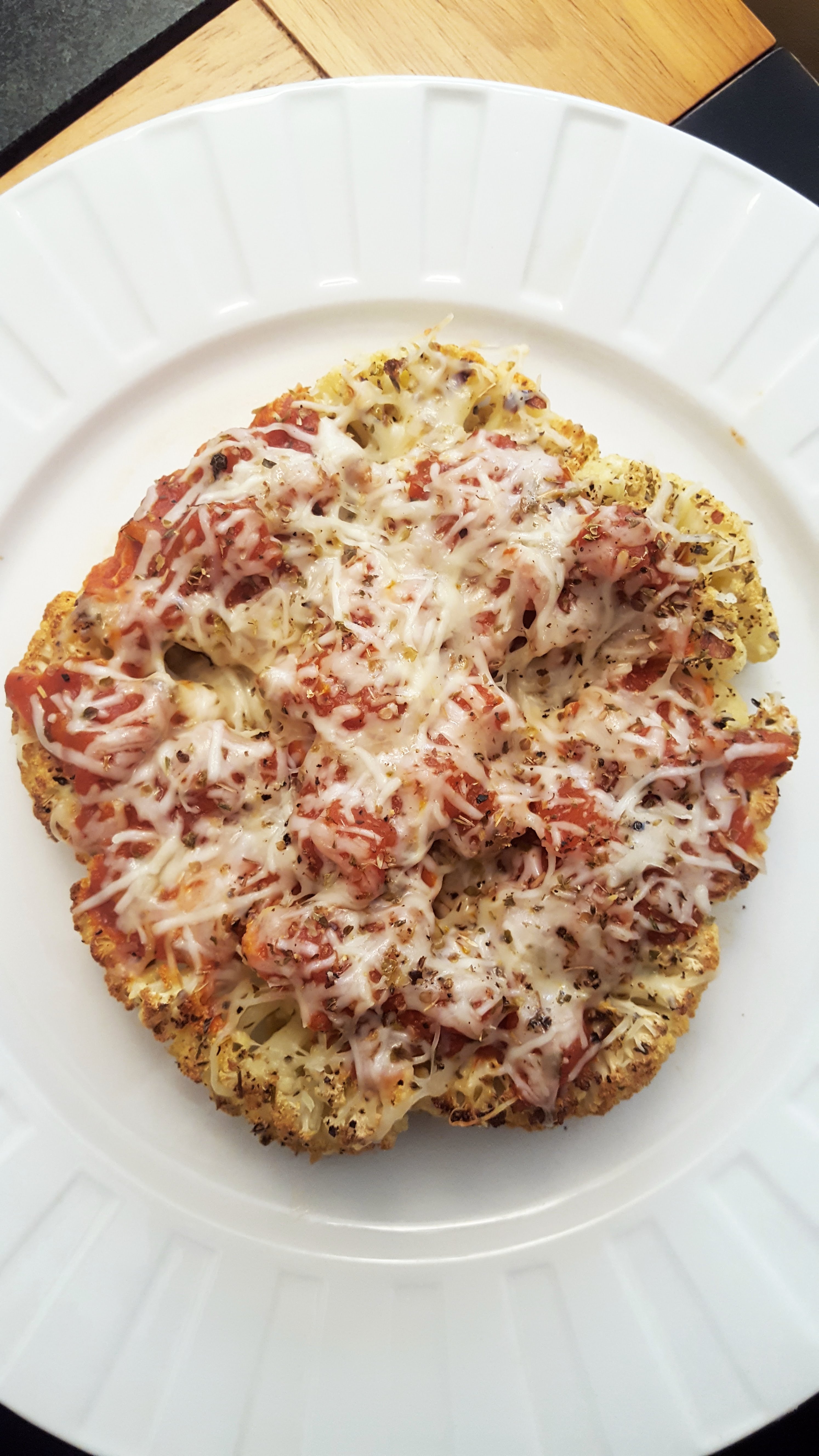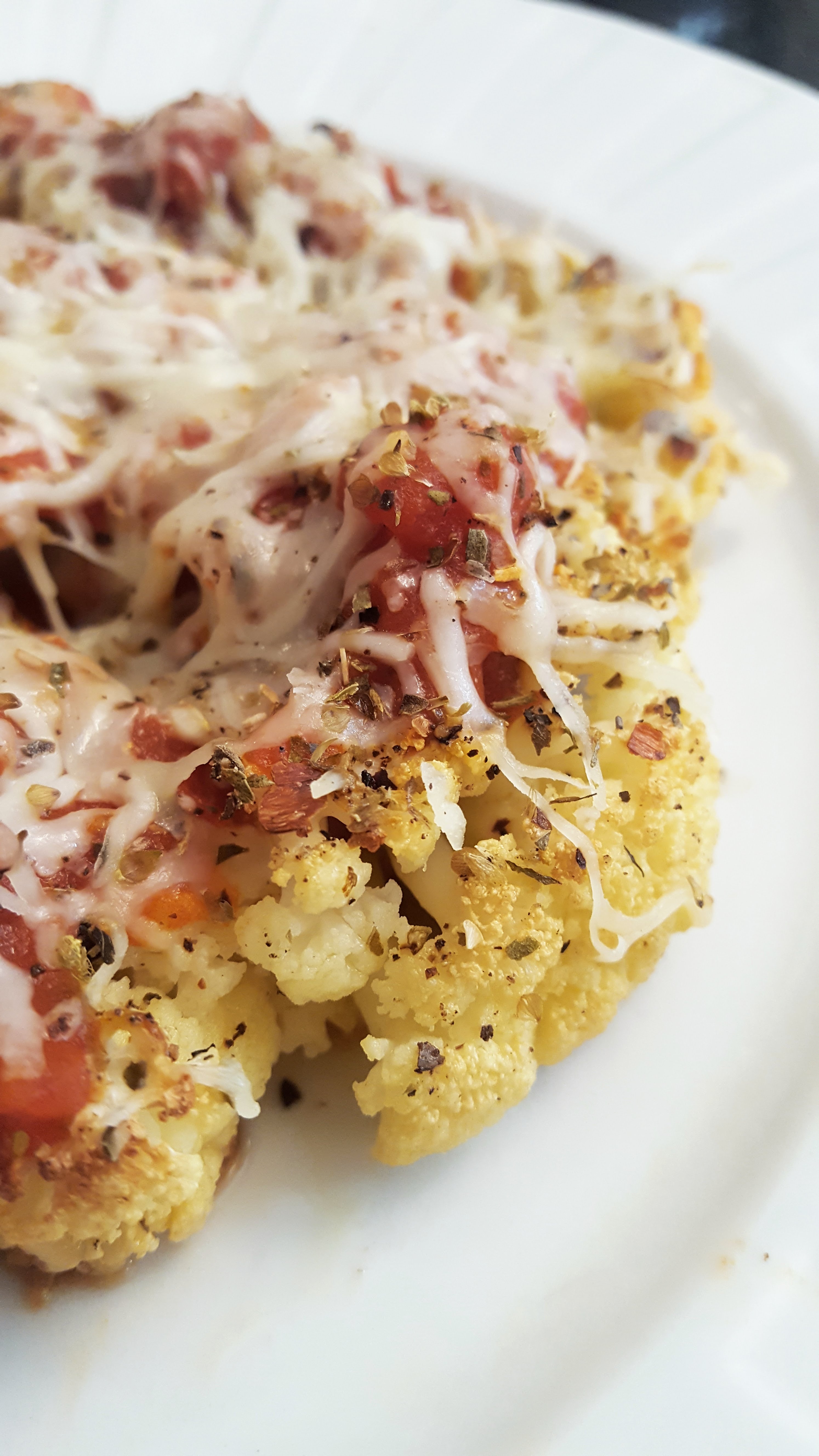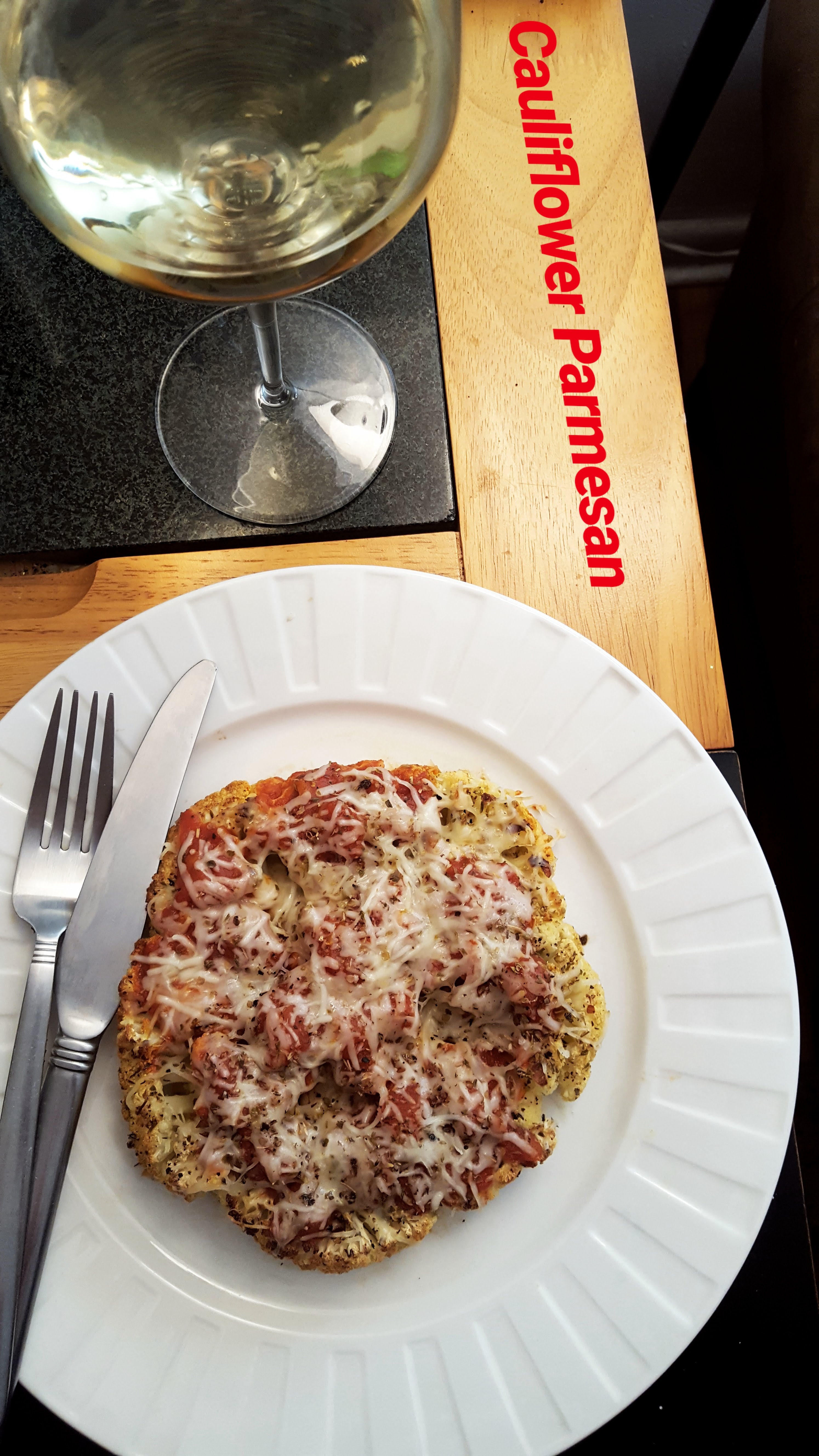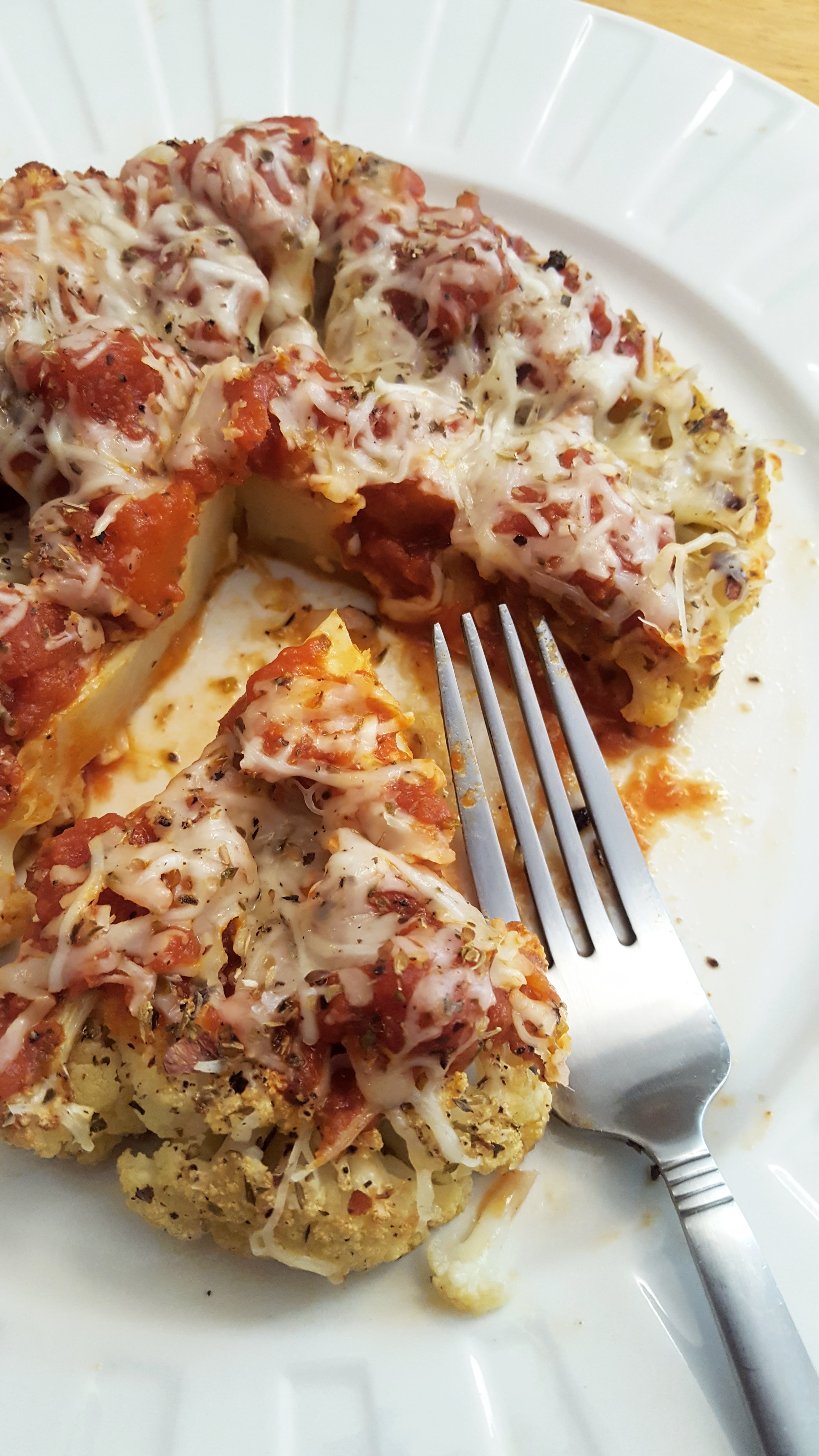 The presentation of this dish is simple but stunningly beautiful. Pair with a lovely Italian red wine like a Chianti Classico or Montepulciano and enjoy with someone special- or just make it for your own fabulous self and relish in the simple elegance of perfectly paired ingredients.
Ingredients:
1 whole head cauliflower
1 1/2 cups of your favorite tomato sauce ( I like Dave's Gourmet Spicy Heirloom)
2-3 tablespoons Olive Oil
1 cup shredded Mozzarella Cheese
1/4 grated Parmesan cheese
1-2 teaspoons dried oregano
1/2 teaspoon dried garlic powder
1-2 teaspoons red pepper flakes (adjust to taste)
Kosher salt + pepper to taste
Directions:
Preheat oven to 425°.
Carefully cut cauliflower into 3 thick pieces, holding carefully so florets don't crumble.
Lay flat on cookie sheet and drizzle with olive oil.
Sprinkle with salt, pepper, red pepper flakes, oregano and garlic powder.
Roast for 25-30 minutes or until slightly golden.
Remove from oven.
Sprinkle a thin layer of Mozzarella cheese.
Generously cover with Marinara sauce.
Sprinkle with a pinch more dried oregano.
Sprinkle remaining shredded Mozzarella cheese on top of sauce.
Place back in the over until cheese melts and is nice and bubbly.
Remove from oven, serve with grated Parmesan cheese and freshly gated black pepper.