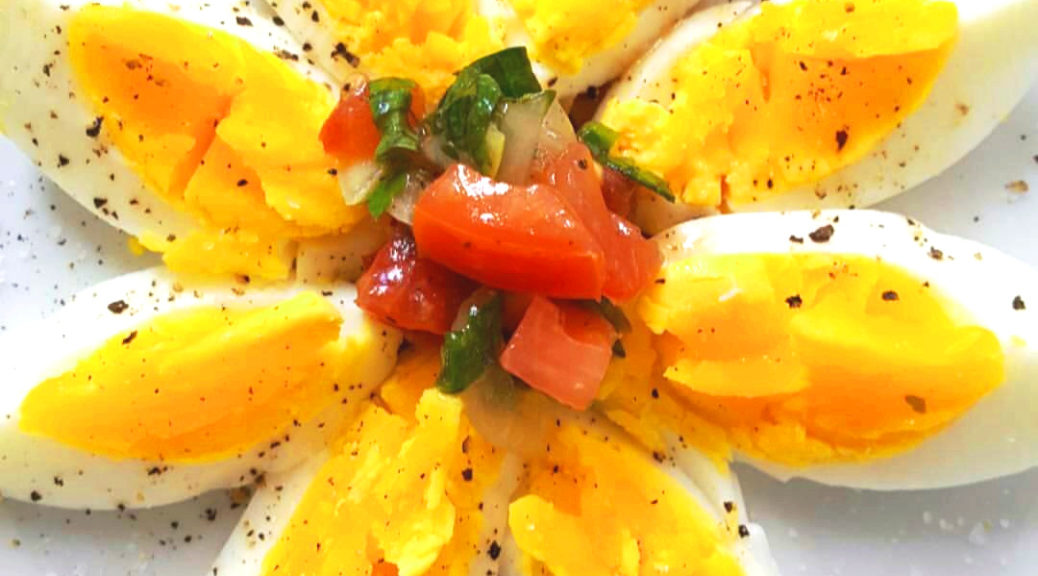 Exquisite Hard-boiled Eggs
I love eggs. It is one of the most versatile ingredients in the kitchen and I've enjoyed learning different ways of working with it. From a humble omelette to a sumptuous souffle, the options of what you can make with eggs are infinite. For those of us who are not vegan, eggs are an excellent wellspring of nutrition in a single source- eggs provide proteins, antioxidants, fatty acids, amino acids, and vitamins and minerals.
Omelettes are great on weekends, like this Scallion and Mushroom Turmeric Omelette we love.                  On weekdays the classic hard boiled egg is my go to for either topping a salad for lunch or an express breakfast on busier days.
Ralph Waldo Emerson said "There is always a best way of doing everything, if it be to boil an egg." I 100% agree with that statement. Here I share with you what I consider the best way to make hard-boiled eggs. It will be one the simplest and most satisfying dishes you make. And since here at Basil and Roses we love flowers so much, we present our eggs shaped like one! It's just beautiful and we think it will put a smile on your face.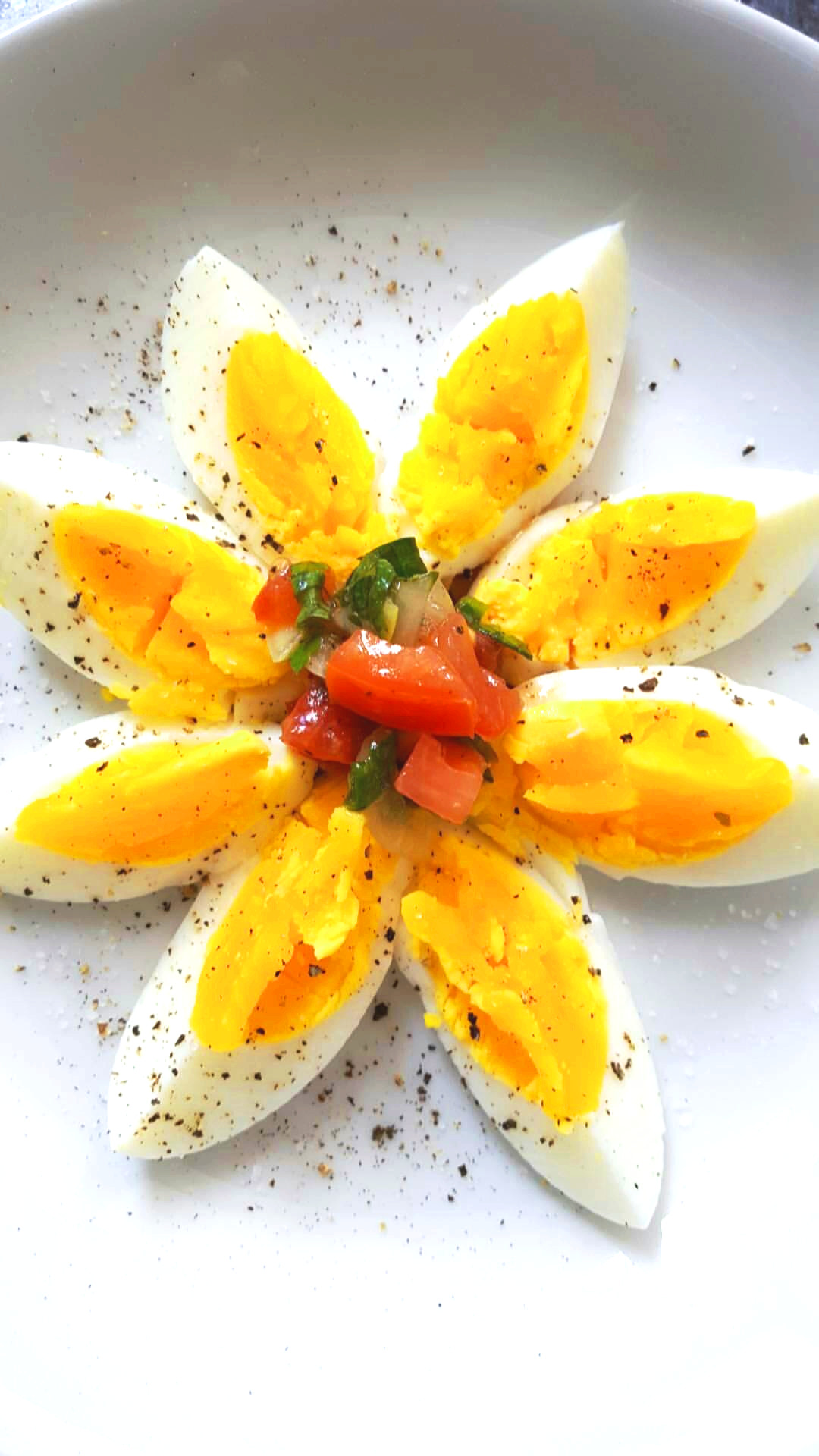 The key to perfect hard-boiled eggs is to NOT boil them. You read correctly.
Directions:
Place eggs in water in a pot and cover with lid.
Make sure eggs are covered with at least 1 inch of water.
Bring water to boil.
As soon as water starts boiling, turn off the stove.
For a softer yolk, let sit for approximately 5 minutes.
Then run under cold water, peel and enjoy.
For the perfectly firm yolk, let sit for 10 minutes before running under cold water and peeling.
Sprinkle with sea salt (or regular salt) and fresh black pepper.
To present like the beautiful flower above-
Cut 2 eggs in half, then cut the half into a quarter and arrange like a flower on the plate.
Plato said "Beauty of style and harmony and grace and good rhythm depend on simplicity." This presentation and the incredible miracle that is the egg are two great examples of that notion.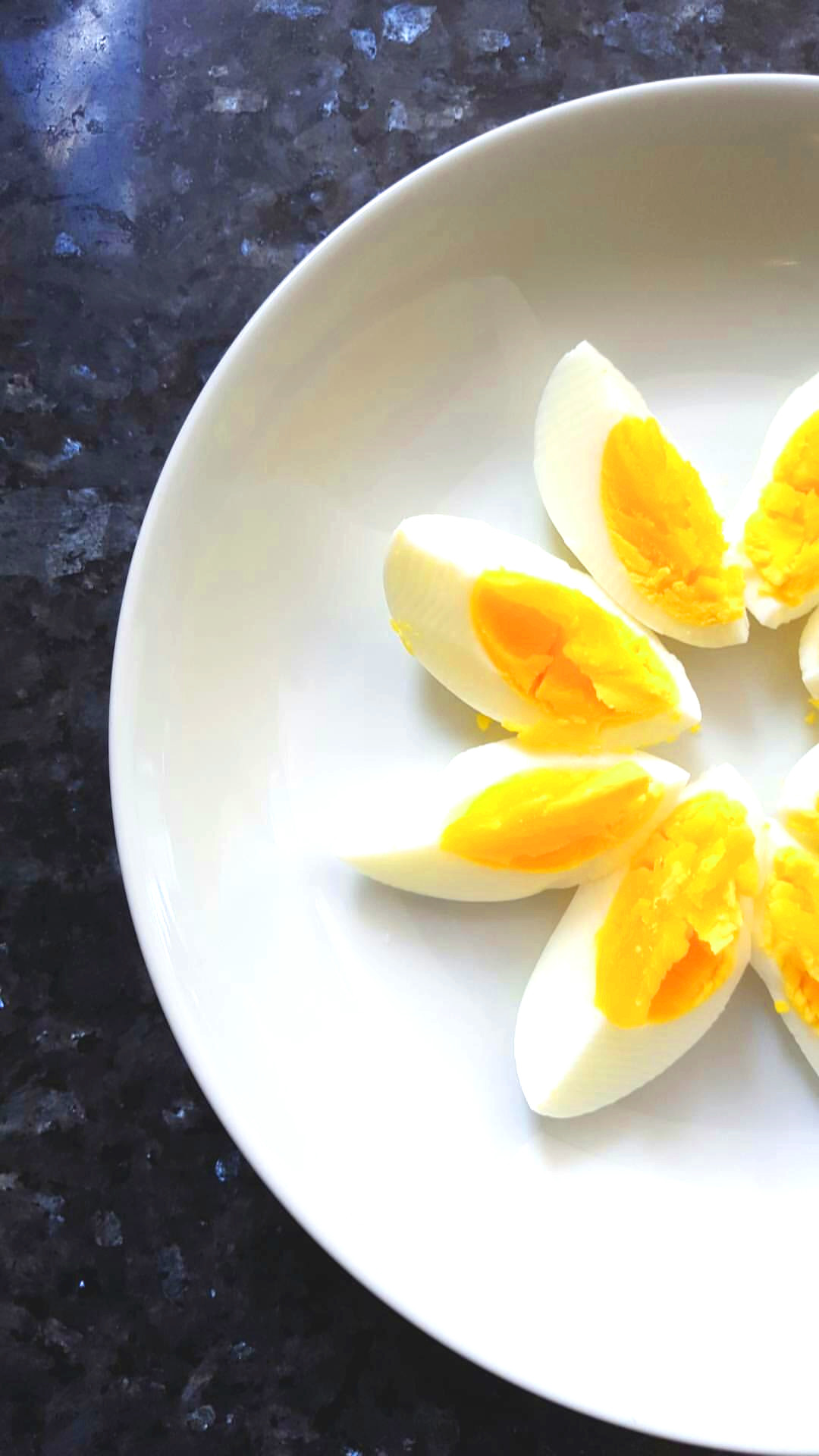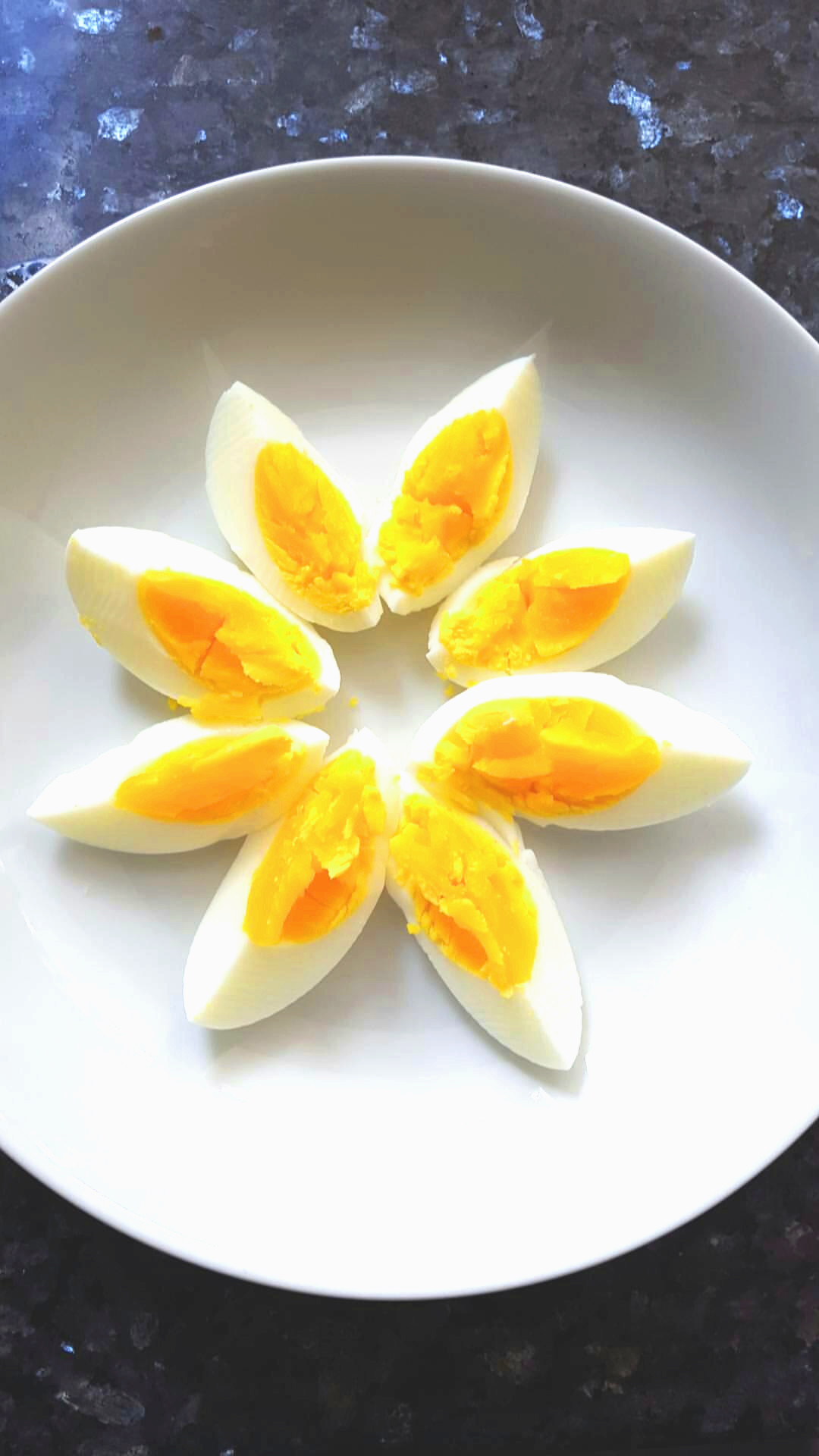 Something salty compliments eggs well. Feta cheese is a great choice.
Here I served the eggs with a typical Persian breakfast of Feta, Tomato, herbs and pita (noon o  paneer o sabzi!)