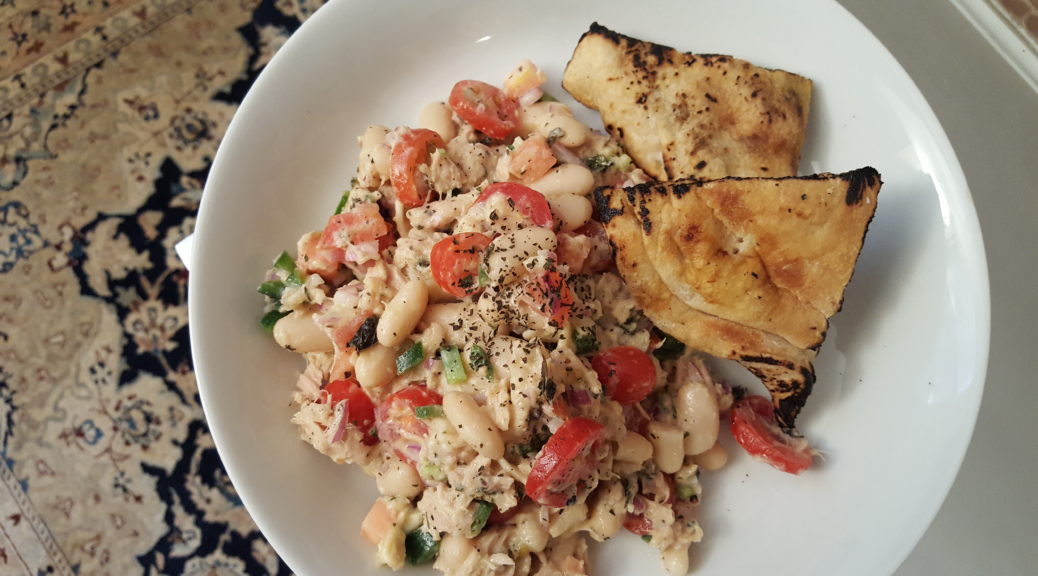 Mint & Cannellini Bean Tuna Salad
We all have busy schedules and not having the time to prepare satisfying meals on the fly can be challenging. That's why I'm a fan of utilizing beans, veggies and herbs along with basic pantry products to make a nutritious, colorful and tasty meal!
This filling and fancy tuna salad will do exactly that. And surprisingly, hummus is a great alternative to mayo!
Ingredients:
A 5 ounce can of good tuna in olive oil (I like Genova Yellowfin Tuna)
A 15.5 ounce can of cannellini beans
1 medium red onion, chopped
1/2 a jalapeno, chopped (remove seeds/vein for less heat)
1 medium tomato, chopped
1 lemon
2 tablespoons hummus
1 teaspoon Dijon mustard
1 tablespoon dried mint
Salt + pepper
Directions:
Combine beans, jalapeno, tomato, red onion and lemon zest.
Add Tuna, squeeze lemon juice, add hummus, Dijon mustard and mix gently.
Sprinkle with dried mint, a couple of pinches of salt + pepper, fold in all ingredients.
Serve with toasted pita and enjoy!