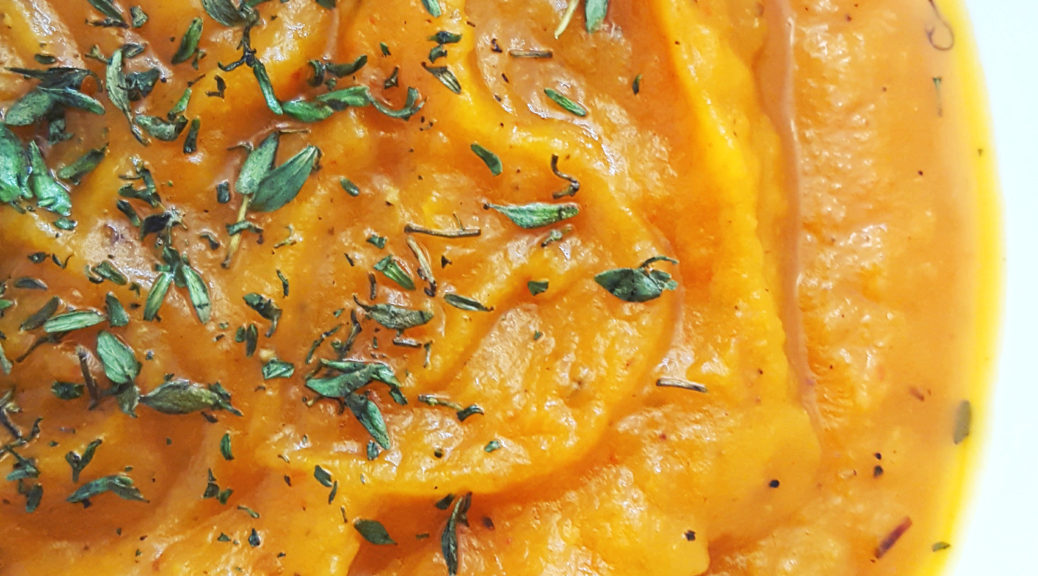 Nani's Decadent But Healthy Butternut Squash Soup
Pumpkins are in season now and there is no fall flavor I like more than butternut squash. In Farsi they are called lazy pumpkin (kadoo tanbal), which I think is hilarious. Butternut is the perfect name for this tender, sweet and nutty flavor. I simply roast it in the oven with olive oil, salt and pepper. That's it and it's divine! With this recipe, I take the indulgence one step further to make a rich and savory soup.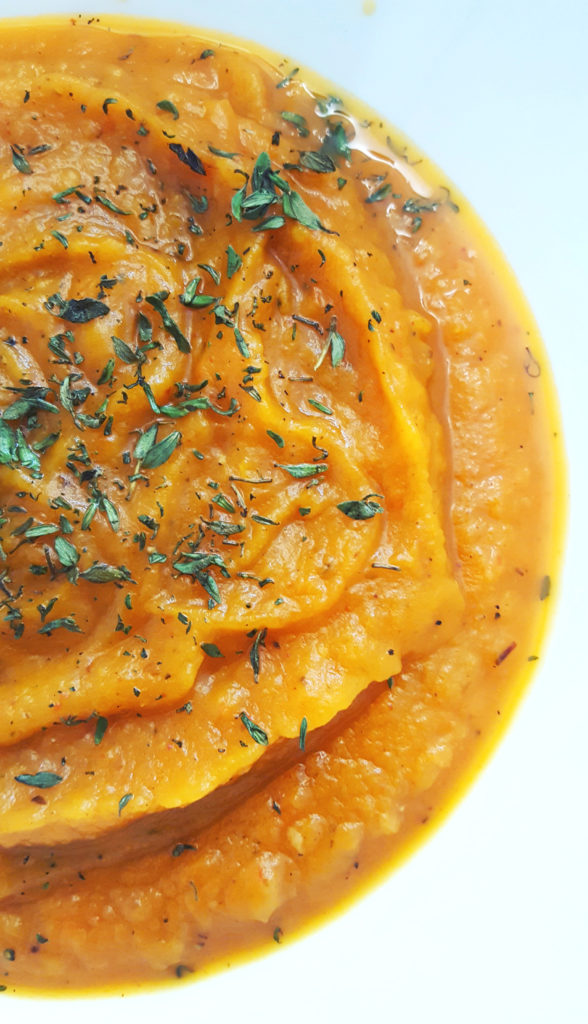 The key to the amazing flavor is roasting the squash with garlic, onion and a red bell pepper, then blending all together for a smooth and creamy texture. The result is a complex, rich and silky soup with substance. I made it for Thanksgiving last year and it was a huge hit. It is naturally back on the menu again this year. Try it for your Thanksgiving celebration or all winter long- I promise you won't be disappointed.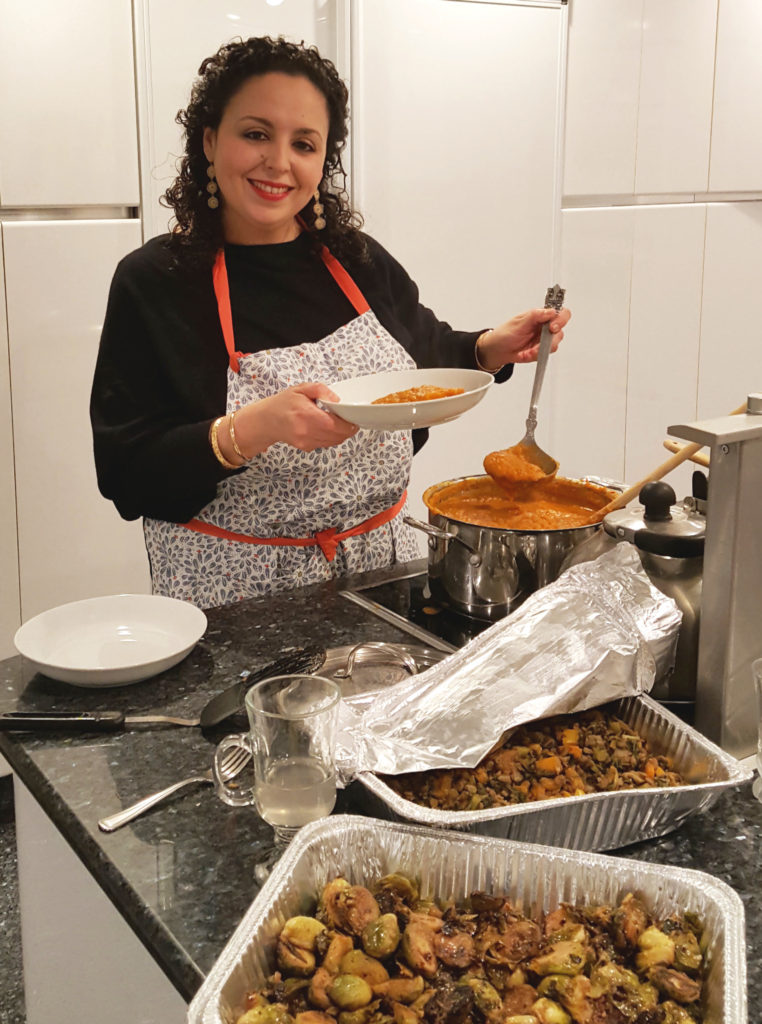 Note- I serve the soup with homemade crostini and a garnish of fresh thyme.
For the corstini, simply sprinkle the bread of your choice with salt, pepper and dried oregano. Drizzle with olive oil and toast in the oven for about 10-15 minutes, or until golden brown and crispy.
Recipes serves around 6-8 people, double or triple ingredients for a crowd pleaser- I sure will be this upcoming holiday.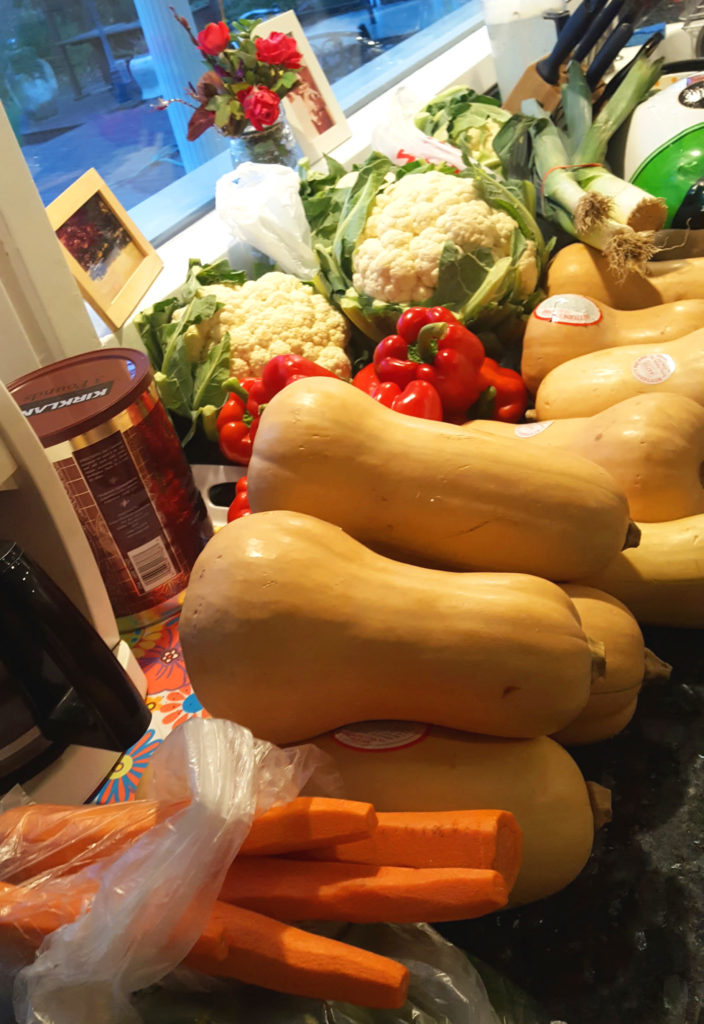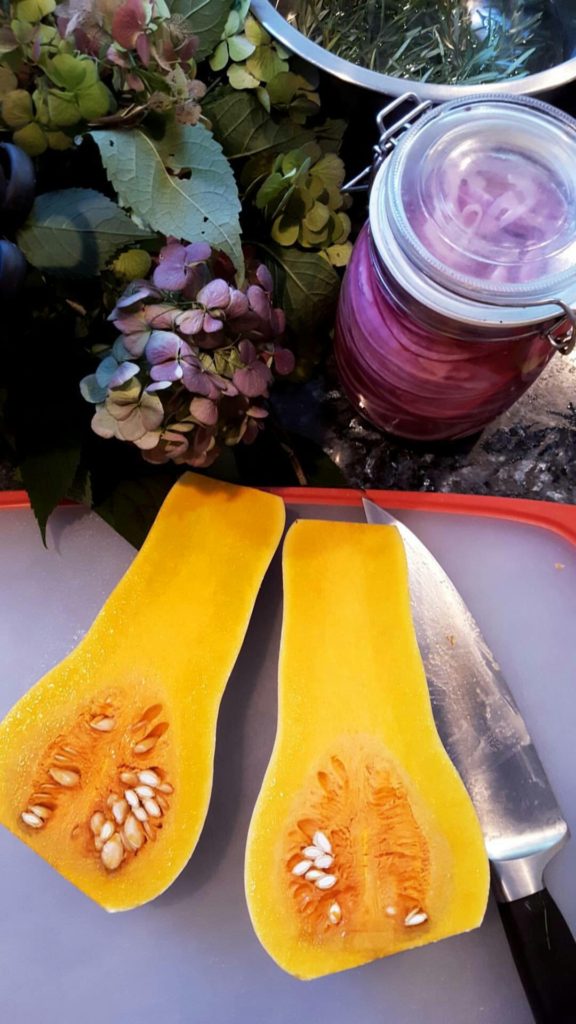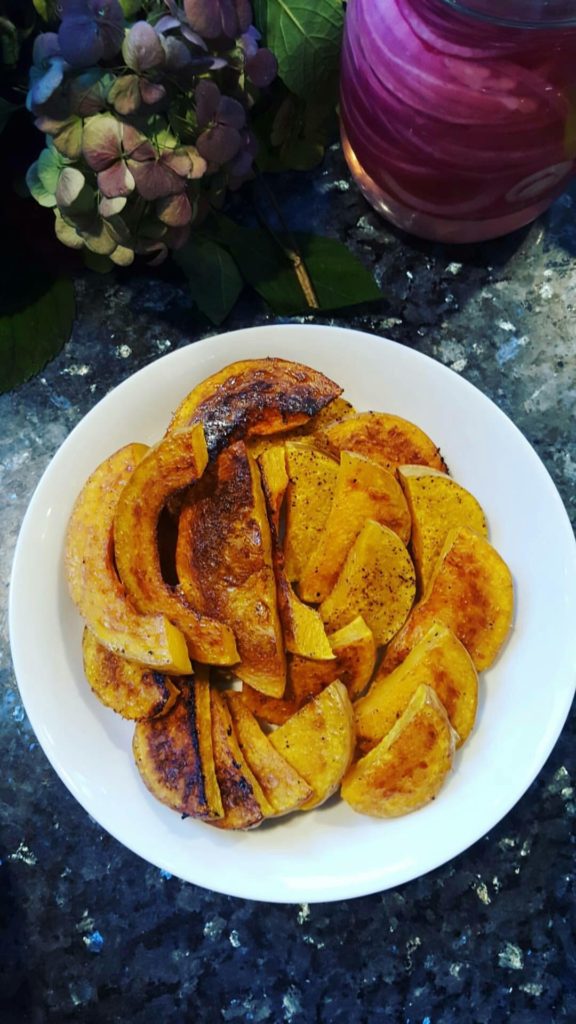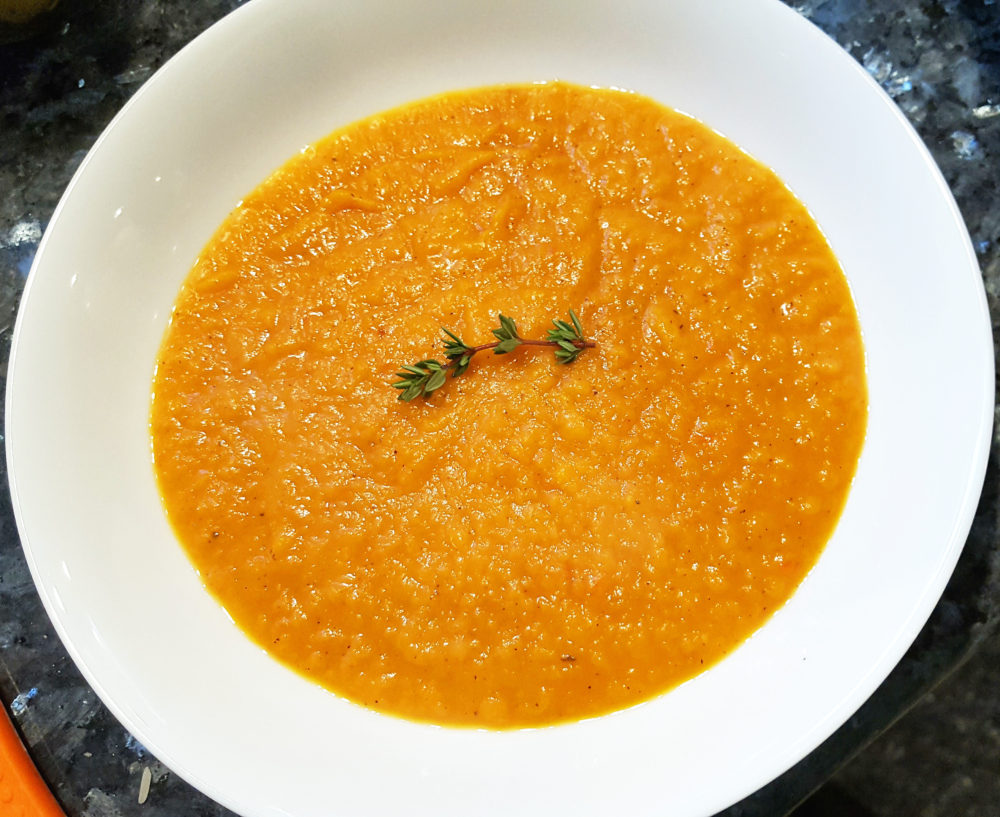 Ingredients:
3 large butternut squash, sliced in half and seeds removed.
3 large white onions, quartered
2 red bell peppers, cut in half and seeds removed
4 cloves garlic (adjust to taste)
1/2 cup olive oil, add more if needed.
Salt and pepper
A squeeze of lemon
Directions:
Prep vegetables.
Slice squash in half, remove seeds, but leave skin on- it will be easier to remove once roasted.
Place vegetables on baking sheets- you'll need 2.
Generously toss and coat with olive oil, season with salt + pepper.
Bake in 350 degree oven for approximately 40 minutes or until golden brown.
Roughly half way through, remove the garlic from the oven to avoid burning.
Once golden, let cool and remove flesh of squash separating from skin with a spoon.
Place all ingredients in a blender or food processor and blend until smooth.
Taste your magical mixture and give it a small squeeze of lemon for balance.
Salt and pepper if needed.
If consistency is too thick, add a small amount of water or olive oil for desired consistency.
The soup is amazing and rich up until this point. If you want to turn the dial on the indulgence factor, add a touch of cream or half and half while blending. But remember, it's perfectly delicious and decadent if you keep it dairy-free.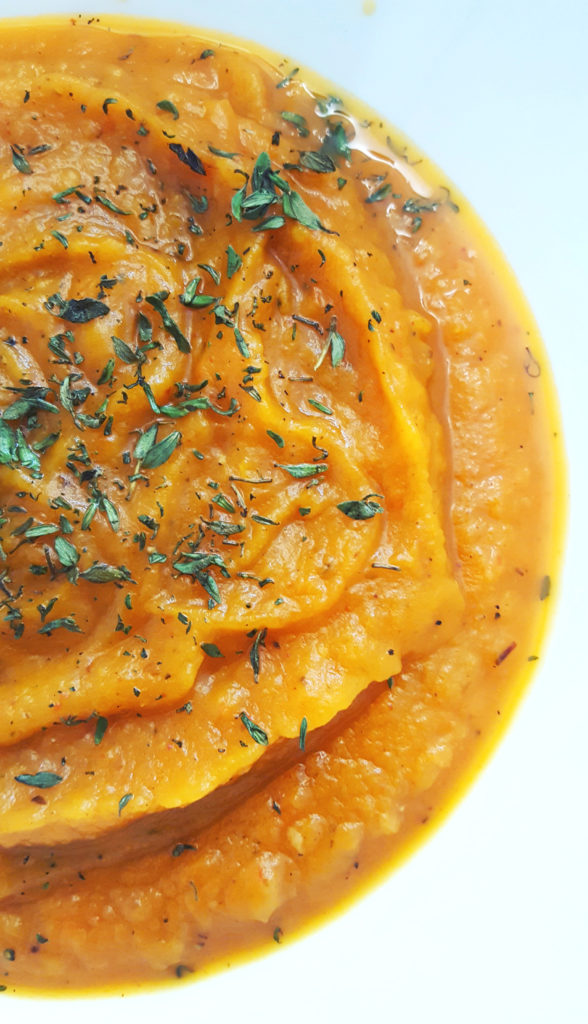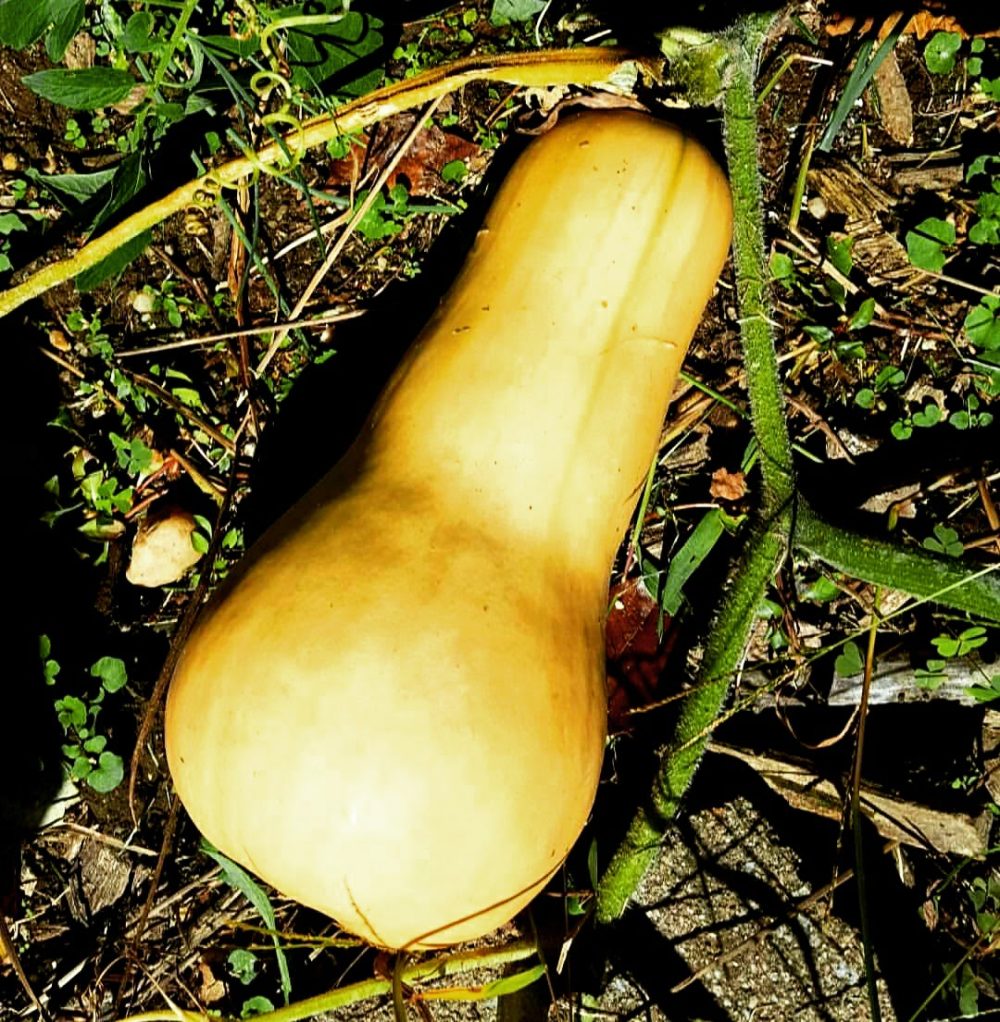 The first harvest of butternut squash in Malekan Gardens!