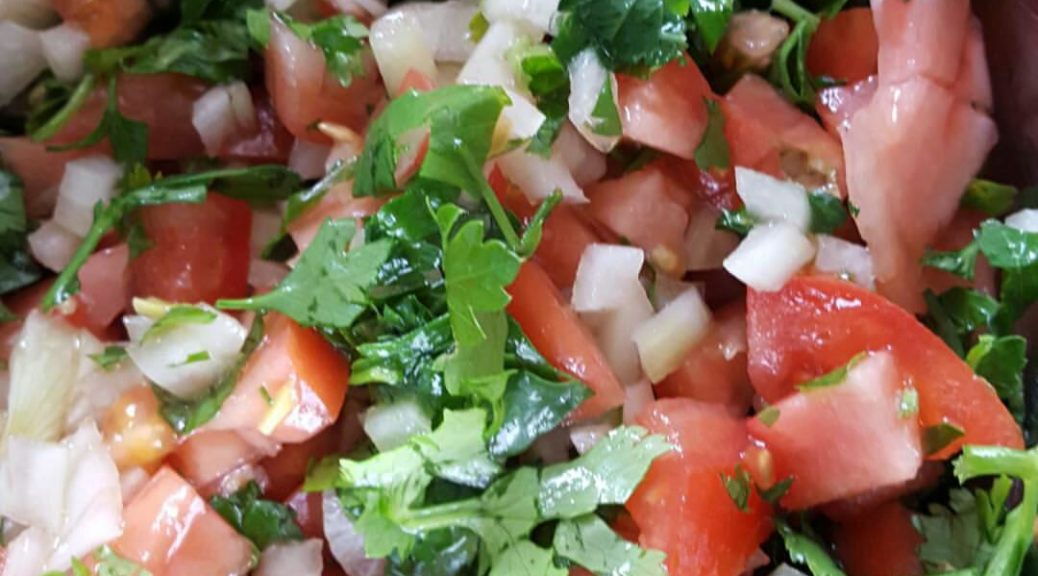 Pico De Gallo Salsa Fresco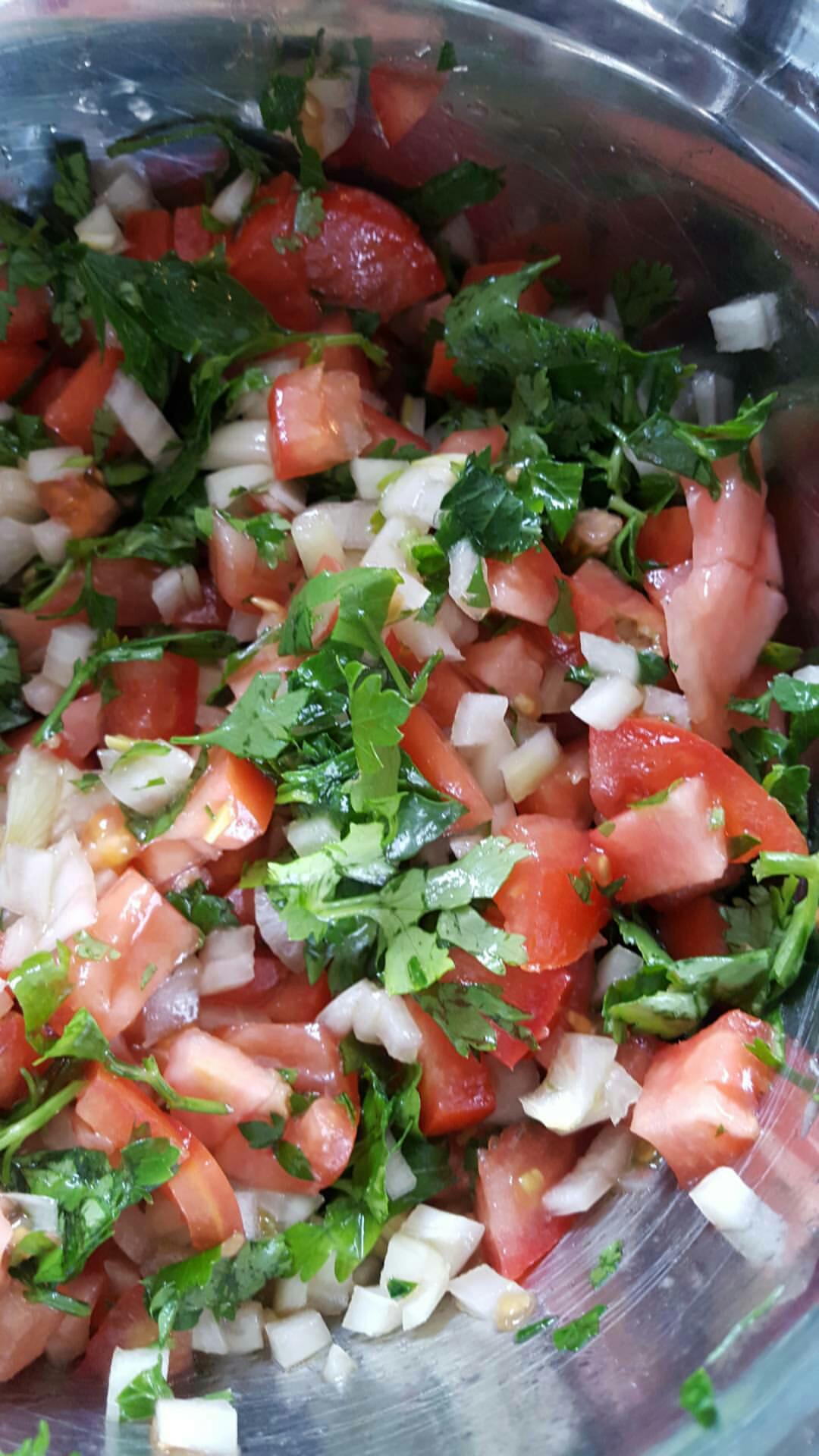 Forget store-bought salsa and with a few simple steps make your own tasty Salsa Fresca!
In Spanish, pico de gallo literally means the "beek of the rooster." An internet search led me to several colorful explanations for the etymology of the term, but mostly urban legends and no definitive answer. According to Wikipedia "in Mexico it is sometimes called salsa mexicana (Mexican sauce). Because the colors of the red tomato, white onion, green chili are reminiscent of the colors of the Mexican flag, it is also sometimes called salsa bandera (flag sauce)." So there you go.
Now, let's make some yummy flag sauce! This is a party favorite to be enjoyed as a dip with chips, and it ends up being great on tacos, nachos, burritos, grilled chicken… and so on.
Ingredients:
4-5 medium tomatoes, chopped
1 medium white onion, chopped
1/2 cup fresh parsley, chopped
1/2 cup fresh cilantro, chopped
3 tablespoons lime juice (adjust to taste)
3 tablespoons olive oil
1/4-1/2 of one jalapeno, chopped (optional)
Salt + Pepper to taste
Directions:
Chop tomato, onion, jalapeno, parsley and cilantro.
Combine ingredients in a bowl and add lime juice, olive, S+P.
Taste the salsa while you are mixing. Adjust lime or salt based on your personal preference.
I like to start light and add if needed.
Enjoy with tortilla chips while you're making the meal, but leave some for the fish tacos!