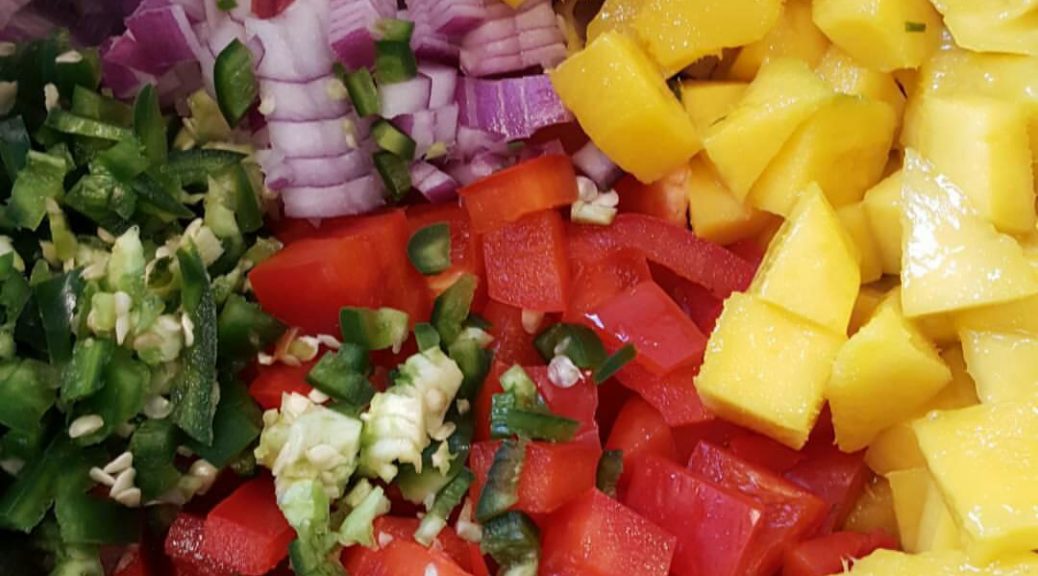 Vibrant and Colorful Mango Salsa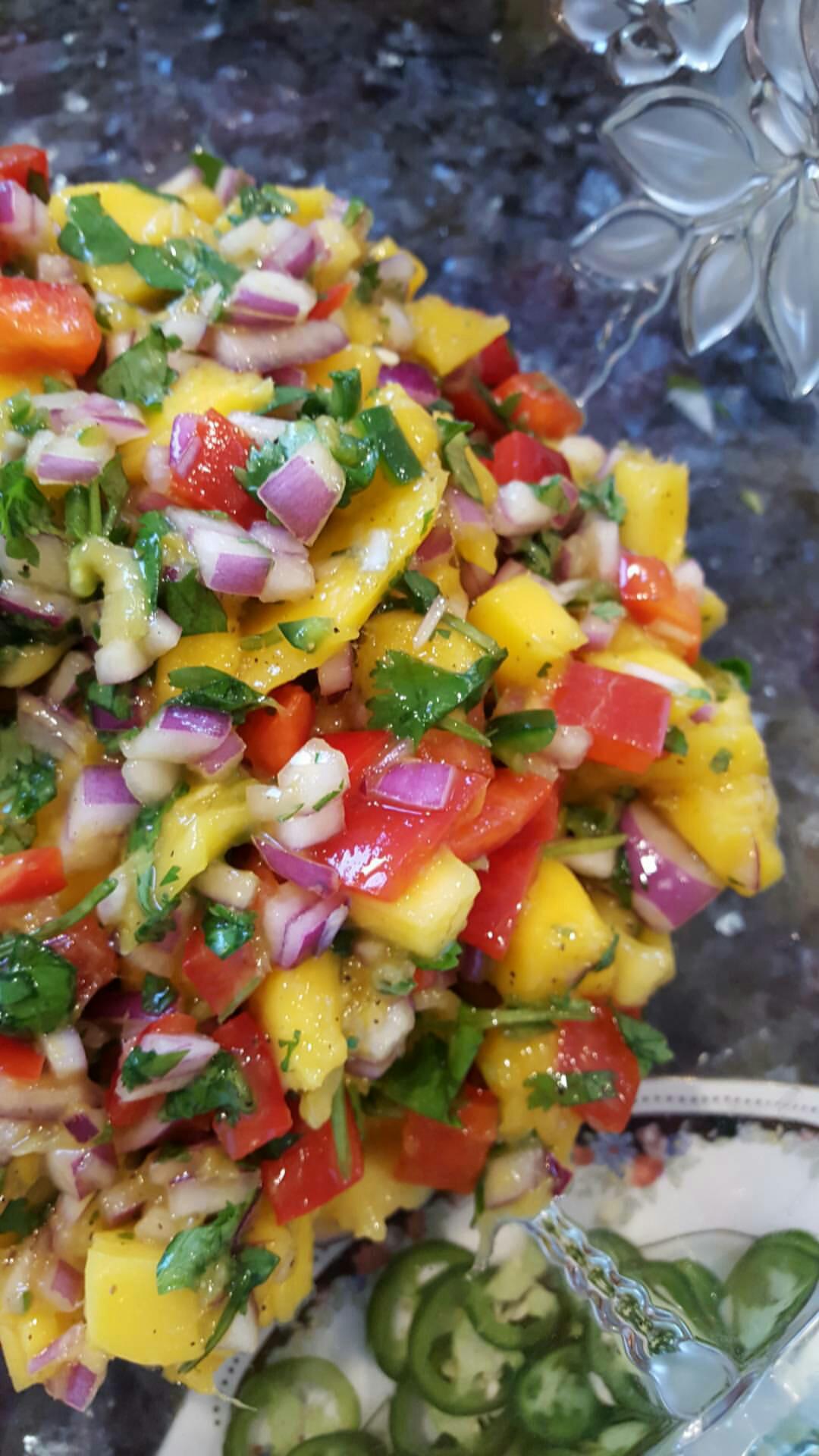 This colorful salsa is fun to make, fun to eat and a feast on the eyes! The gorgeous colors make the table festive and the sweet and sour flavors are explosive! Great on fish tacos or as a dip.
Ingredients:
4 large and ripe mango, chopped
1/2 of one jalapeno, chopped (remove veins/seeds for less heat)
1 red bell pepper, chopped
1 red onion, finely chopped
2/3 cup cilantro, chopped
3 tablespoons lime (adjust to taste)
3 tablespoons olive oil
Tortilla chips to scoop up all this flavor (I used these Tostitos Multigrain Scoops), they handle the chunky salsa well.
Salt + Pepper
Directions:
Combine cubed/chopped mango, red pepper, red onion and jalapeno.
Add cilantro, olive oil, lime juice, salt + pepper. Adjust to taste based on preference.
Fold gently to combine ingredients together.
Enjoy this savory, sweet and sour delight!